Located on the eastern seaboard of the United States, Boston is a city steeped in history and culture. Toronto, situated north of the border in Canada, is known for its diverse cosmopolitan atmosphere. If you're looking to bridge the gap between these two dynamic destinations, direct flights from Boston to Toronto offer the perfect solution.
You can easily transition from the rich colonial heritage of Boston to the modern marvels of Toronto's skyline. Whether you're planning a business trip or a leisurely getaway, these direct flights provide convenience and efficiency. No layovers & lengthy travel times. Get a seamless journey that connects the historic charm of New England to the vibrant energy of Canada's largest city.
Airlines Offering Direct Flights From BOS to YYZ
Travel with direct flights from Boston to Toronto has never been more accessible. Thanks to a selection of renowned airlines offering convenient direct flights. Among the top carriers serving this popular route are Air Canada, United Airlines, and Air Canada Jazz.
Each airline brings its own unique blend of comfort, reliability, and convenience to ensure that passengers experience a seamless journey from historic Boston to the vibrant heart of Toronto. In this guide, explore these carriers, highlighting their offerings for travelers seeking a hassle-free connection between these two bustling cities.
| | | |
| --- | --- | --- |
| Airlines | Daily Frequency of Flights | Departure Terminal |
| Air Canada | 5 Flights | BOS- Terminal BYYZ- Terminal 1 |
| United Airlines | Approx 2-3 | BOS- Terminal BYYZ- Terminal 1 |
| Air Canada Jazz | Approx 2-3 | BOS- Terminal AYYZ- Terminal 1 |
Air Canada
Air Canada, the national flag carrier of Canada, operates frequent direct flights from Boston to Toronto. With its commitment to passenger comfort and satisfaction, it ensures a pleasant travel experience. Passengers can expect a wide range of amenities, including in-flight entertainment, complimentary snacks, and beverages.
This airline serves other routes too, like direct flights from Boston to Philadelphia. The airline's reputation for excellent customer service and reliability makes it a preferred choice for travelers seeking a seamless journey between these two vibrant cities.
United Airlines
It is a major American carrier, also offers direct flights connecting Boston and Toronto. United's extensive network provides travelers with a variety of flight options. Allowing them to select departure times that best fit their schedules. It also operates for flights from BOS to CLE. Passengers flying with United can also take advantage of the airline's loyalty program. Making it a convenient choice for frequent flyers who appreciate loyalty benefits and rewards.
Air Canada Jazz
As a regional subsidiary of Air Canada, this airline operates select direct flights from Boston to Toronto. While it primarily focuses on regional routes, it ensures passengers a comfortable and efficient way to travel between these two dynamic cities. Its affiliation with Air Canada guarantees a consistent high standard of service. Ensuring that travelers experience a reliable and pleasant journey.
How Long Is The Flight From Boston To Toronto?
The direct flights from Boston to Toronto, two bustling North American cities. Covers a distance of approximately 800 miles (1,287 kilometres) when measured in a straight line. However, the actual flight path may vary slightly depending on air traffic and weather conditions.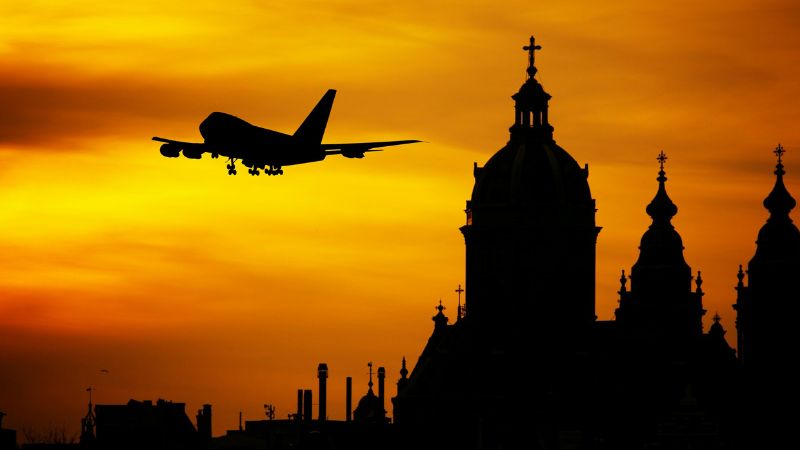 Typically, the Boston to Toronto flight time for this route ranges from 1 hour and 30 minutes to 2 hours. Keep in mind that this duration represents the time spent in the air and does not include the time spent taxiing on the runway before takeoff or after landing.
Several factors can affect the exact duration of your flight. These include the aircraft type, airspeed, wind speed and direction, and any air traffic delays. Flights on larger, faster aircraft tend to reach the shorter end of this time range, while smaller regional planes may take slightly longer.
Other Airlines Offering Boston To Toronto Flights
Here's a more detailed description of each airline that has traditionally operated direct flights from Boston to Toronto:
WestJet
This is a renowned Canadian airline, & has been a strong contender on the direct flights from Boston to Toronto route. Passengers appreciate WestJet's friendly service and competitive pricing. They have been a reliable choice for both business and leisure travelers seeking convenient connections between these two vibrant cities.
Delta Air Lines
Delta Air Lines, one of the largest U.S. carriers, often provides flights connecting BOS to YYZ flights. Leveraging their extensive route network, it offers travelers flexibility in terms of flight times and classes, including economy, premium economy, and business class. Itr also goes for direct flights from Boston to Bermuda.
American Airlines
This airline is another major U.S. carrier, & has a presence on the direct flights from Boston to Toronto. Travellers flying with American Airlines may benefit from convenient connections through their hub airports, such as Philadelphia International Airport (PHL) or Charlotte Douglas International Airport (CLT).
Porter Airlines
Porter Airlines, a Canadian regional carrier, operates direct flights from Boston to Toronto from Billy Bishop Toronto City Airport (YTZ), conveniently located close to downtown Toronto. While their presence in Boston may be limited compared to larger carriers. Their unique downtown Toronto access has made them a preferred choice for some travelers.
JetBlue Airways
This is headquartered in Boston, occasionally offers direct flights from Boston (BOS) to Toronto (YYZ) Pearson International Airport. Known for their customer-centric approach and comfortable in-flight amenities, JetBlue provides an attractive option for travelers on this route. This airline also works for routes like Nonstop flights from Boston to RIC.
Air Transat
Air Transat, a Canadian leisure airline, typically operates direct flights from Boston to Toronto, primarily during the summer months. This offers vacationers a direct route to enjoy the beautiful Canadian summers or explore the cultural richness of Boston.
Aircrafts Used for Boston To Toronto Direct Flights
Direct flights from Boston to Toronto are serviced by various aircraft types, catering to the diverse needs of travelers. Airlines like Air Canada, Porter Airlines, JetBlue, and more employ a range of aircraft. Including Embraer E-Jets, Airbus A320s, Boeing 737s, and even turboprops like the Bombardier Q400.
Some of these are also used for direct flights from Boston to Punta Cana. These choices provide passengers with a mix of seating options, comfort levels, and amenities for the approximately 1,000-kilometre journey connecting these vibrant North American cities.
Embraer E-Jet Series- Airlines like Air Canada and Porter Airlines have utilised Embraer E-Jet series aircraft, such as the Embraer E175, for short-haul routes like Boston to Toronto. These regional jets offer a comfortable cabin for passengers.
Airbus A319/A320- JetBlue Airways, an American low-cost carrier, has operated flights between Boston and Toronto using Airbus A319 and A320 aircraft. These narrow-body planes provide a mix of seating options, including economy and sometimes premium class.
Boeing 737– Some airlines, like WestJet and Air Transat, have employed Boeing 737 aircraft for this route. The Boeing 737 is a popular choice for medium-haul flights and offers different seating classes.
Bombardier Q400– Porter Airlines, based in Canada and operating direct flights from Boston to Toronto canada, typically uses Bombardier Q400 turboprop aircraft for their flights to Boston. These planes are known for their efficiency and shorter runway requirements, making them suitable for city-center airports.
Airbus A321- Occasionally, larger aircraft like the Airbus A321 may be used by airlines like American Airlines or Air Canada for the Boston to Toronto route. The A321 offers a higher seating capacity and may include various travel classes.
Boeing 737 MAX- Some airlines have integrated the Boeing 737 MAX series into their fleets. While it was temporarily grounded due to safety concerns, it may have been used on this route after its reintroduction to service.
Tips To Book Cheap Flights From Boston To Toronto
Booking cheap direct flights from Boston to Toronto requires some strategic planning and flexibility. These tips are somehow followed for flights from Boston to Bermuda as well. Here are some tips to help you find affordable airfare for your trip: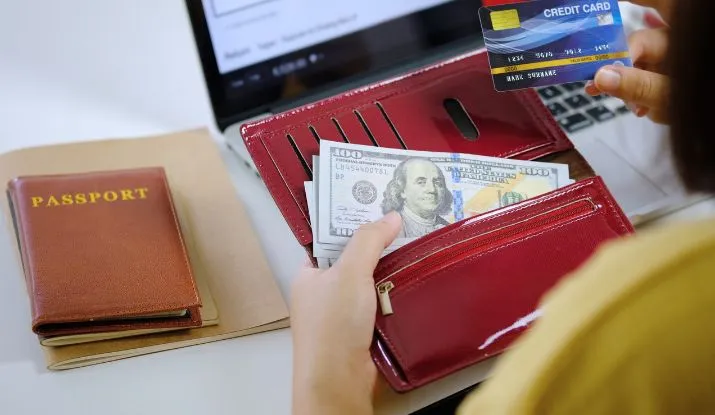 Try to book your flights Boston to Toronto well in advance. Airlines often offer lower fares for those who plan ahead and purchase tickets several months before the travel date.
Utilize online travel agencies and fare comparison websites like Expedia, Google Flights, Kayak, or Skyscanner.
If your travel dates are flexible, use fare calendars on booking websites to identify the cheapest days to fly. Sometimes flying mid-week or on less popular travel days can result in lower fares.
Check if there are nearby airports for direct flights from Boston to Toronto. You may find cheaper flights from smaller airports or airports in nearby cities. However, factor in transportation costs to and from these airports.
Subscribe to fare alert services offered by airlines or travel websites. They will notify you when prices drop for your desired route, helping you snag a deal.
If you're a member of frequent flyer programs or have credit cards with travel rewards. Consider using your miles or points to reduce the cost of your flight.
Overnight or early morning flights are often less expensive because they are less popular. If you can handle a red-eye flight, it could save you money.
Try to avoid travelling during peak seasons or holidays when prices tend to be higher. Opt for the shoulder season or off-peak times for better deals.
Sometimes booking two one-way tickets with different airlines can be cheaper than booking a round-trip ticket with a single carrier.
Some websites may track your search history and raise prices if they detect repeated searches for the same route.
Clear your browser cookies or use incognito/private browsing mode.
Look into budget airlines that operate on this route. While they may have more limited amenities, they can offer significant cost savings.
If you prefer booking through a travel agent, don't hesitate to negotiate for discounts or inquire about package deals that might include accommodation and transportation.
When comparing prices, be sure to consider any hidden fees, baggage charges, or additional costs that may not be immediately apparent.
Advantages of Direct Flights from Boston to Toronto
Direct flights from Boston to Toronto offer several benefits for travelers, making the journey more convenient and efficient. Here are some of the key advantages:
Non-stop flights are the quickest way to reach your destination. They eliminate the need for layovers and connecting flights, reducing overall travel time.
This is especially beneficial for business travelers and those with tight schedules.
They are hassle-free, as passengers do not need to change planes or go through security checks during a layover. This makes the travel experience smoother and less stressful.
It follows a straightforward route, which means there's less chance of delays or disruptions due to connecting flights, weather, or other factors. This reliability is particularly important for time-sensitive trips.
Passengers can enjoy the comfort of staying on the same plane throughout the journey.
They can settle into their seats, relax, and even sleep without the interruption of changing flights.
With direct flights from Boston to Toronto, there's typically less risk of baggage mishandling or loss because your luggage stays on the same aircraft for the entire journey.
While not always the case, direct flights can sometimes be more cost-effective than booking separate legs of a journey.
Flights often operate at more convenient times, allowing travelers to choose departure and arrival times that best suit their schedules. This can be especially important for business travelers attending meetings or conferences.
The absence of layovers can help reduce travel fatigue, as passengers don't have to deal with the stress of rushing between gates.
On international direct flights like those between Boston and Toronto, passengers often go through customs and immigration processes at their final destination.
This can save time compared to going through immigration during a layover in a different country.
For frequent flyers, direct flights can be advantageous for accumulating miles and loyalty points, as the entire journey is considered a single segment.
In times of health concerns, such as the COVID-19 pandemic, direct flights may be preferred to minimize exposure to different airports and travelers during layovers.
Direct Flights From Boston To Other Locations
Here are non-stop flights from Boston Logan International Airport (BOS) to various international destinations, mentioned below: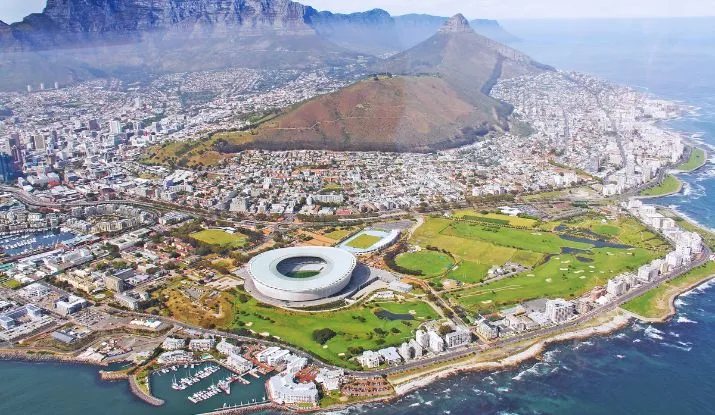 Boston to Dublin- There are the other direct flights to Boston from Dublin is convenient for travelers looking to explore the Emerald Isle or use Dublin as a gateway to other European destinations.
Boston to Dubai– With direct flights from Boston to Dubai, passengers can experience the luxury and amenities of Emirates on this long-haul route to the dynamic city of Dubai in the United Arab Emirates.
Boston to London– Several airlines operate non-stop flights from Boston to London Heathrow Airport (LHR). London is a major global hub, providing travelers with numerous onward connections to destinations across Europe and beyond.
Boston to Tokyo- Japan Airlines and All Nippon Airways (ANA) have offered non-stop flights from Boston to Tokyo, with Narita International Airport (NRT) and Haneda International Airport (HND) as potential arrival points. These routes connect New England with Japan's vibrant capital.
Boston to Paris- This direct route allows travelers to experience the romance and culture of the French capital without the need for layovers.
Direct flights from Boston to Toronto offer travelers a seamless & efficient way to traverse the vibrant cities of Canada. These flights save valuable time, provide greater convenience, & ensure a more predictable travel experience by eliminating the need for layovers.
Passengers can enjoy the benefits of uninterrupted comfort & reliability, making direct flights a popular choice for both business & leisure travelers. Whether for a quick weekend getaway or a crucial business meeting. These direct routes bridge the gap between two culturally rich destinations. Enhancing the overall travel experience for those journeying from Boston to Toronto.
Frequently Asked Questions – Flights To Boston From YYZ (Toronto)
Welcome to the FAQ section for direct flights from Boston to Toronto. Here, we provide answers to common queries about this popular travel route. Helping you plan your journey with ease. Whether you're seeking information on airlines, schedules, or travel tips, you'll find valuable insights to make your trip seamless.
Which airlines operate direct flights between Boston and Toronto?
Airlines like Air Canada, Porter Airlines, and American Airlines have historically operated direct flights between Boston and Toronto.
How can I check the BOS to YYZ flight status?
You can check your flight's status by visiting the official website of the airline you're flying with or by using flight tracking websites and mobile apps.
How long does a direct flight from Boston to Toronto take?
The flight duration for a flight from Boston to Toronto typically ranges from approximately 1.5 to 2 hours, depending on the airline and weather conditions.
Are there direct flights from Boston to Toronto?
Yes, there are direct flights available from Boston Logan International Airport (BOS) to Toronto Pearson International Airport (YYZ). Several airlines offer this route.
How far is it from Boston to Toronto?
The approximate distance between Boston and Toronto is around 800 miles (1,287 kilometres) in a straight line.
What is the best time to book a cheap direct flight from Boston to Toronto?
Booking well in advance and being flexible with your travel dates can help you find cheaper fares. Also, consider travelling during off-peak seasons for potential cost savings.
Is there a time zone difference between Boston and Toronto?
There is a time zone difference. Toronto is in the Eastern Time Zone (ET), while Boston is also in the Eastern Time Zone. However, Toronto may observe Daylight Saving Time, causing a one-hour time difference during certain periods of the year.
Do I need a passport for a direct flight from Boston to Toronto?
Even for direct flights between the United States and Canada, you will need a valid passport or an appropriate travel document for entry into Canada.
What are the baggage allowances for direct flights on this route?
Baggage allowances can vary by airline and ticket class. It's advisable to check with the specific airline you plan to fly with for their baggage policies and fees.
Are there any COVID-19 travel restrictions for direct flights from Boston to Toronto?
Travel restrictions related to COVID-19 can change frequently. It's essential to check the latest travel advisories, entry requirements, and quarantine regulations for both Boston and Toronto before your trip.
How can I book a direct flight from Boston to Toronto?
You can book direct flights through the official websites of airlines that operate this route or by using online travel booking platforms. Additionally, you can contact travel agencies or visit the ticket counters at Boston Logan International Airport for assistance in booking your flight.