Madrid, a vibrant hub of culture & history, calls travelers from Boston with its captivating allure. And now, embarking on a seamless journey between these two iconic cities has never been easier. Experience the epitome of convenience with the direct flights from Boston to Madrid.
Skip the hassle of layovers, saving time, & diving straight into the heart of Spain's capital city. Whether you're a business traveller crunched for time or a leisure seeker eager to explore Madrid's art, architecture, & culinary delights. These non-stop flights are designed with your needs in mind.
Your travel experience begins the moment you step onto the direct flight. It promises you a stress-free & comfortable journey that leaves you refreshed & ready to explore the wonders of Madrid. Let the excitement of your next adventure take flight with you.
How Much Is The Boston To Madrid Flight Time?
The flight time for direct flights from Boston to Madrid varies based on several factors. It includes the specific flight route, wind speed, & weather conditions. Typically, non-stop flights between BOS & Adolfo Suárez Madrid-Barajas Airport (MAD) take approximately 7 to 8 hours. However, it's important to note that this duration might be shorter or longer depending on the airline and the aircraft used for the journey.
In terms of distance, the direct flight path from Boston to Madrid covers a distance of approximately 3,526 miles when measured in a straight line. Airlines usually take a specific flight route to optimise the travel time and fuel efficiency. As a result, the actual flight path might be slightly longer than the straight-line distance, which can impact the total travel time.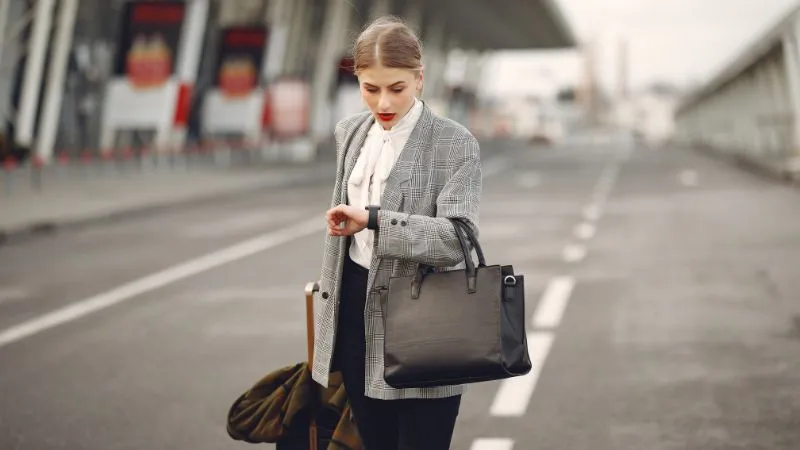 When planning your trip, it's always advisable to check with the airline for the up-to-date information regarding the flight duration. Additionally, flight schedules & routes might change, so consulting the airline's official website or contacting their customer service can provide you with the most reliable details for your specific travel dates.
Aircrafts Used For Direct Flights From Boston To Madrid
Explore the world of aviation on the direct flights from Boston to Madrid route with a diverse range of aircraft. From the cutting-edge Boeing 787 Dreamliner to the versatile Airbus A330, airlines offer a variety of options for your journey. Discover comfort & innovation as you travel across the Atlantic. Learn more about these aircraft & the exciting experience that awaits you on your direct flight.
Boeing 787 Dreamliner:- Known for its fuel efficiency and passenger comfort, this aircraft offers a smooth and enjoyable travel experience.
Airbus A330:- A popular choice among many airlines, the A330 provides a balance of range, capacity, and performance for long-haul flights.
Boeing 777:- Renowned for its long-haul capabilities, the Boeing 777 is often used for transatlantic flights due to its spacious cabin and reliable performance.
Boeing 767:- This aircraft combines efficiency with versatility, making it suitable for medium to long-haul routes, providing passengers with a comfortable journey.
Airbus A350 XWB:- The A350 XWB (Extra Wide Body) offers advanced technology, improved fuel efficiency, and enhanced passenger amenities, ensuring a modern and pleasant flight experience.
Please note that the specific aircraft used for direct flights from Boston to Madrid can vary based on the airline operating the route, seasonal changes, & other factors. Check with the respective airline for the most current information on the aircraft being used for your travel dates.
Airlines Providing Flight From Boston To Madrid
Fly effortlessly with direct flights from Boston to Madrid with the top airline. Iberia Airlines offer seamless travel, ensuring your journey is comfortable & convenient. Discover the vibrant culture of Madrid with reliable service and excellent amenities. Your adventure begins with these trusted carriers, making your trip from Boston to Madrid a breeze.
| | | |
| --- | --- | --- |
| Airlines | Daily Frequency of Flights | Departure Terminal |
| Iberia Airlines | 1 | BOS: Terminal EMAD: Terminal 4S |
Iberia Airlines
This airline is Spain's flag carrier, & stands as a beacon of reliability & service excellence. With a rich history spanning decades, Iberia has mastered the art of connecting travelers worldwide, including the direct flights from Boston to Madrid.
It offers seamless flights from BOS to MAD.
Passengers can expect state-of-the-art aircraft, comfortable seating, & attentive cabin crew. It ensures a pleasant journey across the Atlantic.
Its commitment to punctuality and customer satisfaction makes it a preferred choice for transatlantic travel.
Indulge in a culinary adventure on board with Iberia's delectable menu, showcasing the finest Spanish flavours.
Travellers can also enjoy a wide array of entertainment options, from movies to music, ensuring an enjoyable direct flights from Boston to Madrid.
It rewards its loyal travelers through the Iberia Plus program.
You can accumulate Avios points, unlocking a world of benefits. It includes flight upgrades, exclusive deals, & access to airport lounges. It enhances the overall travel experience.
Other Airlines Offering Flights BOS To MAD
Experience hassle-free travel with direct flights from Boston to Madrid with leading airlines. American Airlines, Delta, British Airways, Air France, and Lufthansa seamlessly connect you to the heart of Spain. Offering comfortable seating, exceptional service, and convenient flight schedules, these airlines ensure a smooth journey. Explore Madrid's charm with confidence, knowing you're in good hands with these reputable carriers.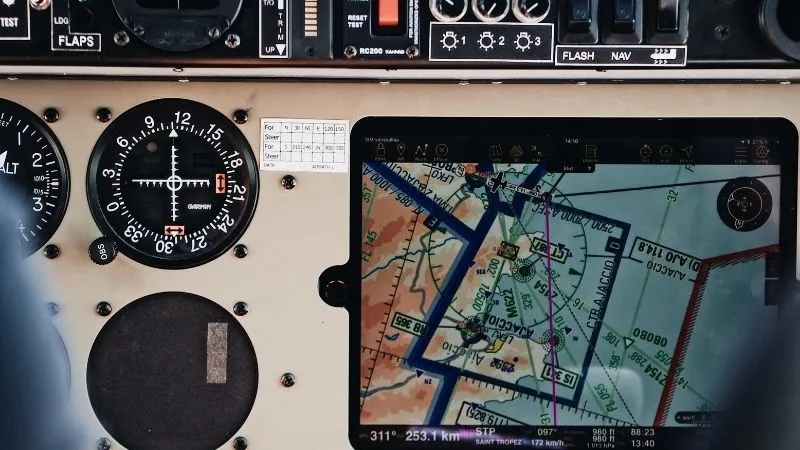 American Airlines
It is a pioneer in transatlantic travel, ensuring a seamless journey with direct flights from Boston to Madrid. With a rich legacy of hospitality, it offers travelers an expansive array of services, ensuring that every aspect of their journey is comfortable and stress-free.
It also works for other routes like Boston to Puerto Rico flights. This one takes pride in its diverse fleet of aircraft, allowing passengers to choose from various seating options. Ranging from cozy economy cabins to luxurious business class suites. You can enjoy complimentary in-flight entertainment, sumptuous meals, and a selection of beverages. Making their journey across the Atlantic a truly delightful experience.
Delta Air Lines
This one is renowned for its commitment to passenger satisfaction, & promises an elevated travel experience for those flying with direct flights from Boston to Madrid. Delta's modern & fuel-efficient aircraft ensure a smooth ride, while their attentive & friendly staff cater to every passenger's needs. The airline also serves other routes like BOS to PUJ direct flights.
Travelers can unwind with an extensive selection of movies, TV shows, and music, making long-haul flights feel shorter. It offers an exceptional culinary experience, with chefs curating menus that showcase both local flavours & international cuisines. Whether you're in the mood for a gourmet meal or a light snack, the airline ensures that your taste buds are tantalised throughout your journey.
British Airways
It is an epitome of elegance & sophistication, connecting direct flights from Boston to Madrid seamlessly. Passengers travelling with them can relish the elegance of their meticulously designed cabins, complete with plush seats & ample legroom. The airline's attentive cabin crew ensures that every traveller feels pampered, adding a touch of British charm to the journey.
It takes pride in its extensive route network, allowing passengers to not only explore the vibrant streets of Madrid. But also easily connect to other European cities & beyond. Whether you're planning a weekend getaway or an extended European tour, British Airways makes it effortless to explore the world.
Air France
Air France, synonymous with style and sophistication, offers a symphony of services for travelers embarking on the direct flights from Boston to Madrid. The airline's commitment to passenger satisfaction is evident in its thoughtfully curated services. Ensuring that every traveller experiences the best of French hospitality.
From the moment you step on board, it envelops you in an atmosphere of elegance. Passengers can savor gourmet French cuisine. It is expertly prepared with the finest ingredients, & complement their meals with a selection of world-class wines. Its business class cabins redefine luxury, with spacious seats that transform into fully flat beds. It allows passengers to arrive in Madrid feeling refreshed and rejuvenated.
Lufthansa
It is a symbol of German efficiency, combining precision with unparalleled comfort for travelers journeying with direct flights from Boston to Madrid. Its commitment to punctuality ensures that passengers can plan their itineraries with confidence, knowing that their flights will depart and arrive on time. Its cabins are designed with the modern traveller in mind.
Passengers can enjoy ergonomic seating, ample storage space, and intuitive in-flight entertainment systems. Ensuring a comfortable & enjoyable flight experience. The airline's attentive staff is dedicated to meeting every passenger's needs, creating a travel experience that is both relaxing & memorable.
Direct Flights From BOS To Other Locations
Apart from the direct flights from Boston to Madrid, here are some other direct flights routes from Boston Logan International Airport (BOS) to various locations:
Tips To Book Cheap Flights From Boston To Madrid
Securing affordable direct flights from Boston to Madrid is easier than you think. Discover insider tips and tricks to find budget-friendly airfares. Learn how to navigate the complexities of flight bookings and embark on your Spanish adventure without breaking the bank.
Aim to book your tickets several weeks or even months ahead of your travel date to secure the best deals.
If your travel dates are flexible, use flight search engines that have flexible date options. Sometimes, flying a day earlier or later can significantly reduce the fare.
Subscribe to fare alerts from various travel websites or airlines. They will notify you when prices drop for your desired route, allowing you to book at the right moment.
Check prices for flights from nearby airports in addition to Boston Logan International Airport. Sometimes, flying from a nearby airport can be more cost-effective.
Travelling during shoulder seasons or off-peak times can result in significant savings.
While direct flights from Boston to Madrid are convenient, booking connecting flights can often be more budget-friendly.
Some travel websites use cookies to track your visits.
Explore options with budget airlines, but be mindful of additional fees.
If you're a member of a frequent flyer program, check if you have accumulated enough miles or points to redeem for a free or discounted flight. It is also available on other routes such as BOS to RIC flights.
Benefits of Non-Stop Flights From BOS To Madrid
Experience seamless travel with direct flights from Boston to Madrid. Discover the unparalleled convenience of direct flights, saving you time and energy. Embrace the ease of uninterrupted travel, allowing you to arrive in the vibrant heart of Spain swiftly and stress-free.
It saves precious travel time, getting you to your destination faster without layovers or extended waiting periods.
Avoiding layovers reduces travel stress, especially for families, elderly passengers, or those with limited mobility.
Non-stop flights minimize jet lag and travel fatigue since you don't have to endure the physical strain of multiple takeoffs and landings.
Direct routes often have more predictable departure and arrival times, allowing for better planning of your itinerary.
Continuous travel means you can settle into your seat, relax, and enjoy the flight without the disruptions of layovers.
Direct flights from Boston to Madrid are less susceptible to delays caused by connections, ensuring a more reliable travel experience.
It reduces the chances of luggage mishandling or misrouting since your bags are loaded directly onto the plane.
Spend more time exploring your destination rather than waiting at airports, making your trip more enjoyable and efficient.
Frequently Asked Questions About BOS To MAD Direct Flights
Welcome to our FAQ section, your go-to resource for all inquiries about direct flights from Boston to Madrid. Find answers to common queries, travel tips, and essential information, ensuring a smooth and informed journey on this popular transatlantic route.
How long is the flight from Boston to Madrid?
The direct flight duration between Boston and Madrid is approximately 7 to 8 hours, depending on the airline and specific route.
Which airlines offer non-stop flights from BOS to MAD?
Airlines such as American Airlines, Iberia, and Delta Air Lines operate direct flights between Boston and Madrid.
How frequently do direct flights operate between Boston and Madrid?
Direct flights from Boston to Madrid typically operate several times a week, providing travelers with flexible options for their journey.
Are there direct flights from Boston to Madrid?
Yes, several airlines operate direct flights from BOS to Madrid Barajas Adolfo Suarez Airport (MAD) for convenient and efficient travel.
What is the best time to book a direct flight from Boston to Madrid for lower fares?
Booking in advance and avoiding peak travel seasons can help secure lower fares for direct flights. It's advisable to book tickets a few months ahead for the best deals.
Can I choose my seating preferences on direct flights?
Most airlines allow passengers to select their seats during the booking process or at online check-in, providing options for seating preferences.
Is in-flight entertainment provided on flights from BOS to Madrid?
Non-stop flights often offer in-flight entertainment, including movies, music, and games, to keep passengers entertained during the journey.
Are meals included on flights between Boston and Madrid?
Meals are typically included on long-haul direct flights. Airlines usually provide complimentary meals and beverages to passengers during the flight.
What is the baggage allowance for straight flights on this route?
Baggage allowance varies by airline. It's essential to check the specific airline's policies regarding checked and carry-on baggage limits before your flight.
Are there options for upgrading to business class on direct flights?
Most airlines offer options to upgrade to business or premium class on flights, providing passengers with enhanced amenities and additional comfort during their journey. Upgrade availability can be checked during the booking process or at the airport.