Can you use Bluetooth on a plane? you are a gadget freak or not, using some sort of entertainment device could be a part of your lifestyle. Isn't it? Especially, when the devices are portable, wireless, or run by Bluetooth, we like to carry them everywhere. Even when it comes to visiting a nearby location, or in fact, going on air travel, such devices are a must to take along.
TSA Advice: Can You Use Bluetooth on a Plane?
You might want to keep grooving to those peppy tracks while on your way to the airport terminal. No doubt, you might have to use it while being onboard and enjoy listening to those interesting podcasts or music to kill time.
However, it is beneficial to know the rules defined by TSA (Transportation Security Administration) for an uninterrupted journey. Passengers going against such rules need to face the confiscation of their products at the security checkpoint. Well, there could be punishments or penalties too.
While there is no denial by TSA on taking Bluetooth headphones on a plane, there must be certain conditions implemented for the benefit of the entire airline setup.
So, give it a read.
TSA Rules For Using Bluetooth On A Plane
Well, as far as TSA is concerned, there are no such regulations on taking portable Bluetooth devices through airport security.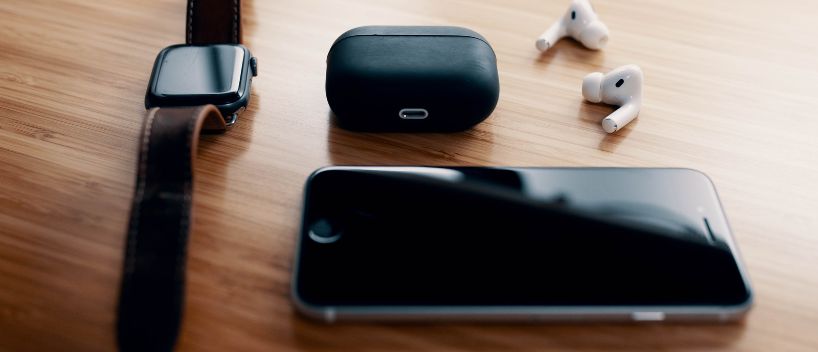 It's just that as you perform steps to carry your laptop, you may be asked by TSA officers to separately take out the headphones for individual X-ray screening and a clear view in the scanner.
You need to keep in mind that the product should not appear to have been tampered with, otherwise it could be considered as a medium to carry prohibited items or something causing danger to other people. And, rest as you know, the final decision of letting you clear through the security checkpoint is always in the hands of TSA officers.
Is Bluetooth Allowed On Planes?
The good news for you is that Bluetooth is allowed to be used on your flight. But, as usual, some restrictions are always associated with such technical matters.
Well, the major part of it is also dependent on the airline you are traveling with. All the airlines have their own set of regulations that need to be followed by their passengers. Besides, the location of your plane also plays a significant role in deciding whether you can use Bluetooth on planes or not.
This is evident from what has been officially stated by the Federal Aviation Administration (FFA). "Devices must be used in airplane mode or with the cellular connection disabled. You may use the WiFi connection on your device if the plane has an installed WiFi system and the airline allows its use. You can also continue to use short-range Bluetooth accessories, like wireless keyboards."
Do Airlines Allow You To Use Bluetooth On A Plane?
Since rules are different by each airline, you must read below what's there in store for you.
American Airlines
Here you are allowed to use Bluetooth earbuds on your flight. In fact, you can download their app in advance and find items to play in their entertainment section if you travel by American Airlines.
Nonetheless, as per the airline, the earbuds don't function with the entertainment seatback screens. So, they advise bringing your own device or Bluetooth adapter, or you can keep your favorite items downloaded already.
Southwest Airlines
This airline just advises passengers to keep their devices on airplane mode and use wireless Bluetooth headphones. But, the passengers are informed not to use them only when the flight takes off or it lands. In fact, it is always suggested to passengers to use headphones once going up in the air.
Air Canada
Air Canada allows passengers to use wireless Bluetooth headphones on its flights that provide Wi-Fi services, and only when the flight reaches 10,000 feet up in the air. But, they cannot be paired with the in-flight entertainment system.
Allegiant Air
This airline permits you to use Bluetooth headphones. However, the airline does not provide the Wi-Fi service. So, you may keep some audio tracks or movies downloaded beforehand.
Alaska Airlines
Alaska allows you to use noise-canceling/reduction headsets and even short-range Bluetooth accessories like wireless keyboard, mouse etc., on a flight. However, if you are traveling to Mexico or the flight is taking off from Mexico then these devices need to be switched off and stowed.
Delta Airlines
Are you all set to fly by Delta? You can surely use your Bluetooth headphones. But, the entertainment system of Delta isn't compatible with Bluetooth. It works with wired headphones, and you can even buy the same from the crew onboard.
United Airlines
According to this airline, passengers can use Bluetooth headphones on their own devices. But yes, their seatback entertainment is not enabled by Bluetooth. This airline also informs that if you are traveling from or to an international destination, you can use these devices only after getting above 10,000 feet in the air.
JetBlue Airlines
Well, if you wish to use Bluetooth headphones on a JetBlue flight, they can be used only with your own devices. As far as it is about using their inflight entertainment system, they are compatible with wired headphones.
So, you are bound to comply with such rules if you have booked your flight with any of these airlines. Nevertheless, it is always advisable to confirm with the airline crew onboard whether that's the right time to use the allowed Bluetooth devices or not. So, you will get to know whether it's the take-off or landing time, or the flight has gone about 10,000 feet up in the air.
Then it's so simple. If they inform you that it's suitable to use, just put your phone or device on airplane mode and use Bluetooth. Well, it would also be great if you keep yourself informed about any International rules implemented by your airline regarding the usage of Bluetooth devices, as the flight may be heading to or coming from a foreign destination.
Are Some Bluetooth Devices Prohibited On Planes?
Although some airlines allow you to use short-range Bluetooth accessories like a mouse or a keyboard, some may differ from this view and completely prohibit you from using them onboard.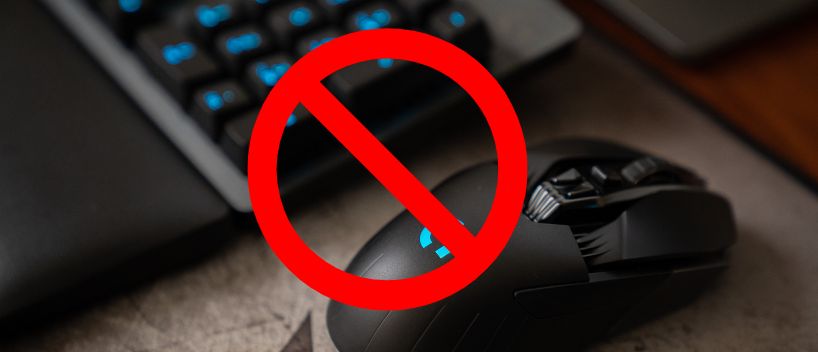 Similar is the case with a Bluetooth speaker, which is generally restricted to being used on planes. However, you never know, it is better to confirm with your airline if you can use it on your upcoming air journey.
How To Use Wireless Headphones On A Plane?
As specified by almost all the airlines, you need to turn on the airplane or flight mode on your phone. Thereafter, you can turn on the Bluetooth and connect it to your headphones. You can also pair the headphones with the entertainment system if it is Bluetooth enabled.
You just need to abide by the rules defined by different airlines. Usually, this is the common norm that passengers are prohibited from using Bluetooth at the time when their plane takes off or when it lands at the destination airport.
Additional Points
It is not necessary that the in-flight entertainment systems of all the airlines will be Bluetooth-enabled. But, most of the airlines now provide you access to this system through their app. So, download it and go through the entertainment library, and connect your phone to your Bluetooth headphones.
Some airlines keep headphones handy for passengers. You can ask the airline crew for the same.
You may also get headphones, as per the type of class you are traveling in. The quality of headphones will depend on the same.
Generally, airplanes are equipped with a headphone jack. You can easily locate them around your seat.
Conclusion
So, you can absolutely use Bluetooth on airplane. Moreover, it is interesting to know that now airlines are betting big on offering the best in-flight services to passengers so that they can enjoy a great experience through movies and music. Of course, technology has a major role to play.
Connecting your Bluetooth devices with the in-flight entertainment systems of airlines will become common in the days to come. Nonetheless, it is better to confirm the rules with your airline before preparing for your flight travel so as to avoid complications.
---
Can You Use Bluetooth On A Plane (FAQs)
Take a quick look at the following questions that are generally asked on Can You Use Bluetooth on a Plane.
Can I use Bluetooth on a plane?
Yes, you can use Bluetooth on a plane. But, make sure to confirm the related regulations implemented by the airline you are traveling with.
Can you use wireless headphones on a plane?
Yes, you are allowed to use wireless headphones on a plane. However, you may be asked by a TSA officer to take your headphones out for individual screening at the security checkpoint.
Can you use Bluetooth headphones on a plane?
Yes, Bluetooth headphones can be used on a plane. Just a piece of advice, you must ensure that you follow the related guidelines defined by your airline. Some airlines may not allow using Bluetooth when the plane takes off or it is about to land at the destination.
Can you use Bluetooth earbuds on a plane?
Yes, you can use Bluetooth earbuds on a plane, just as you use your headphones.
Do Bluetooth headphones work on a plane?
Absolutely, Bluetooth headphones work on a plane. You must activate flight mode or aeroplane mode in your phone or other device. Its Bluetooth can then be activated and linked to your headphones.
Can Bluetooth be used on airplane mode?
You can definitely use Bluetooth in airplane mode, provided using the same has been permitted by your airline.
Do planes have Wi-Fi?
Yes, a lot of airlines have now started offering the in-flight Wi-Fi service. But, you must confirm with your airline whether this service is chargeable or not. Some airlines are still upgrading as per the latest technology, and making it possible for passengers to have the best in-flight experience.
---
People May Also Ask