Travel effortlessly from the vibrant city of Boston to the iconic metropolis of London with the direct flights from Boston to London. You get hassle-free boarding, comfortable seating, & a swift journey across the Atlantic.
As you embark on this seamless adventure, you'll soar above the picturesque landscapes, witnessing the world from a new perspective. With the non-stop flights, the charm of London, with its historic landmarks like the Tower Bridge & the Buckingham Palace, is just a few hours away. Enjoy the convenience of direct travel, eliminating the need for layovers & extended travel times.
Whether you're a business traveller on a tight schedule or an eager explorer seeking new horizons. The direct flights bridge the gap between these two incredible cities. Making your travel experience as smooth as possible. Your journey begins with simplicity and ends with unforgettable memories.
Airlines Providing Direct Flights From Boston To London
Embark on a seamless transatlantic journey as you explore the offerings of renowned direct flights from Boston (BOS) to London (LON). These carriers redefine air travel, blending sophistication with efficiency. From luxurious amenities to attentive service, each airline ensures a comfortable experience from takeoff to landing.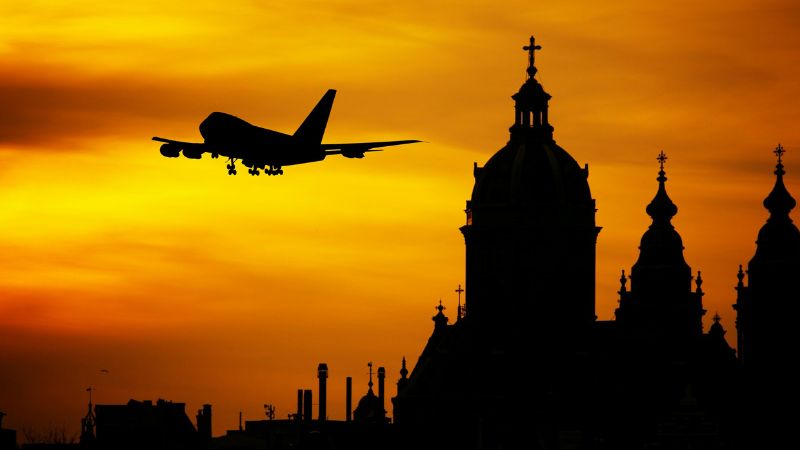 Whether you prefer opulence with British Airways, innovation with Virgin Atlantic, or affordability with JetBlue Airways. Discover unparalleled travel as these airlines unite two vibrant cities with effortless elegance & unmatched convenience.
| Airlines | Daily Frequency of Flights | Departure Terminal |
| --- | --- | --- |
| British Airways | 3 | BOS Terminal- ELHR Terminal- 5 |
| Delta Airlines | 1 | BOS Terminal- ELHR Terminal- 3 |
| Virgin Atlantic | 1 | BOS Terminal- ELHR Terminal- 3 |
| American Airlines | 1 | BOS Terminal- BLHR Terminal- 3 |
| United Airlines | 1 | BOS Terminal- BLHR Terminal- 2 |
| JetBlue Airways | 1 | BOS Terminal- CLHR Terminal- 2 |
British Airways
It is a renowned symbol of aviation excellence, presenting a regal travel experience on direct flights from Boston to London. From the moment passengers step on board, they are enveloped in a world of unmatched luxury and sophistication.
They take pride in its meticulous attention to detail, ensuring every aspect of the journey is flawlessly curated.
From elegantly designed cabins to exquisite gourmet offerings, travelers are treated to a feast for the senses.
The airline's commitment to creating memorable moments goes beyond the ordinary.
It makes the transatlantic voyage not just a journey but an unforgettable adventure in opulence and style.
Delta Airlines
This one is a global aviation powerhouse, seamlessly connects two continents with its direct flights from Boston to London. Passengers are welcomed into a realm of unmatched comfort & convenience.E very need is anticipated and met with a warm smile.
Its dedication to passenger satisfaction is evident in its spacious seating, cutting-edge entertainment systems, & delectable cuisine options.
This airline also serves BOS to RIC flights, making sure of the best services to offer.
From attentive cabin crews to the innovative in-flight amenities, every detail is designed to make the transatlantic trip a relaxing and enjoyable experience. It ensures travelers arrive in London refreshed and ready for their adventures.
Virgin Atlantic
It is an epitome of contemporary air travel, redefines the transatlantic journey with direct flights from Boston to London.
Stepping into a Virgin Atlantic aircraft is akin to entering a world of endless possibilities and boundless luxury.
The airline's commitment to innovation is reflected in its state-of-the-art entertainment systems, mood-enhancing cabin lighting, & sumptuous culinary delights.
Travelers are not just passengers; they are guests in a carefully curated space where their every desire is met.
Its dedication to providing an immersive & indulgent travel experience elevates the journey from a mere flight to an extraordinary odyssey of comfort & pleasure.
American Airlines
This airline is a beacon of reliability & efficiency, offering a seamless passage between Boston and London.
Passengers embark on a voyage characterized by unmatched convenience & personalized service.
This one also works for routes with BOS to Nashville direct flights.
Its commitment to safety & punctuality ensures a stress-free journey. Allowing travelers to unwind in spacious seating & enjoy a diverse array of entertainment options.
With delectable cuisine and a welcoming atmosphere, the flight becomes more than a means of travel. It transforms into a comfortable and soothing experience, setting the stage for an unforgettable stay in London.
United Airlines
United Airlines, a paragon of global connectivity, facilitates effortless travel with direct flights from Boston to London. Passengers are greeted with a blend of professionalism and warmth, setting the tone for a pleasant journey ahead.
Its commitment to customer satisfaction is evident in its attentive staff, well-appointed cabins, & comprehensive in-flight services.
The airline ensures travelers reach their destination in optimum comfort. Allowing them to relax, unwind, & arrive in London ready to explore, having experienced a journey marked by reliability and hospitality.
JetBlue Airways
It is a pioneer of affordability & quality, & offers a delightful expedition with direct flights from Boston to London.
The airline's dedication to providing exceptional value is evident in its comfortable seating, complimentary amenities, & friendly crew members.
It ensures passengers experience not just a flight, but a journey filled with warmth and consideration.
Travelers can enjoy the flight at their own pace, relishing in the thoughtfulness of the airline's services. Making their transatlantic adventure with them an affordable yet remarkable escapade.
Other Airlines Offering Flight From Boston To London (LHR)
Explore a world of diverse travel experiences with a range of reputable airlines for direct flights from Boston to London. These carriers redefine the transatlantic journey, each offering a unique blend of luxury, efficiency, & personalized service. From the elegant sophistication of Emirates Airlines to the European charm of Lufthansa.
The gourmet delights of Air France, your flight becomes an adventure in itself. Discover unparalleled comfort & convenience as these esteemed airlines unite two vibrant cities with seamless flights & exceptional travel experiences.
Emirates Airlines
Emirates Airlines, a global aviation leader, offers exceptional direct flights from Boston to London. Experience unmatched luxury & comfort aboard their state-of-the-art aircraft. With spacious seating, gourmet cuisine, & award-winning entertainment, it ensures passengers enjoy a truly indulgent journey. Impeccable service & a commitment to passenger satisfaction make it a top choice for travelers seeking a premium travel experience.
Lufthansa
This one is a symbol of German engineering and hospitality, & operates direct flights from Boston to London. Passengers can expect reliability and efficiency along with a touch of European charm. Its modern fleet, coupled with their dedication to customer care, ensures a smooth & enjoyable flight. From comfortable cabins to delectable in-flight meals, it provides a delightful travel experience, making the journey between these two vibrant cities memorable.
Air France
This is a leading name in the aviation industry, with direct flights from Boston to London with their world-class service. Travelers can anticipate a blend of elegance & convenience, characteristic of French hospitality.
Its attention to detail is reflected in their luxurious cabins, exquisite cuisine, & impeccable in-flight services. With a focus on passenger well-being, it promises a delightful journey, ensuring passengers arrive in London refreshed and ready to explore.
Qatar Airways
It is a five-star airline, offering seamless direct flights from Boston to London, setting new standards in international travel. Passengers are treated to unparalleled luxury, with spacious seating, gourmet dining, & exclusive amenities.
Its commitment to excellence is evident in their attentive cabin crew and world-class entertainment options. Whether you're a business traveller or a leisure explorer, it guarantees a superior travel experience. Making your journey between these two cultural hubs unforgettable.
How Long Is A Flight From Boston To London?
The flight duration for direct flights from Boston to London varies based on factors. It includes the specific departure, arrival airports, weather conditions, chosen airline's route & speed. Generally, non-stop flights between BOS and LHR take approximately 6 to 7 hours. The flight distance from Boston to London is approximately 3,300 miles (5,311 kilometres) in a straight line.
It's important to note that direct flights typically provide the fastest travel time, avoiding layovers and minimizing overall journey duration. However, indirect flights with one or more stops can significantly extend the flight time Boston to London.
It depends on the duration of layovers and the location of the stopover airports. Passengers are encouraged to check with their chosen airline for the most accurate and up-to-date information regarding flight duration.
Aircrafts Used For BOS To LHR Flights
Airlines operating direct flights from Boston to London employ a variety of modern & efficient aircraft to ensure a comfortable & safe journey for passengers. These aircraft include:
Boeing 777– It is a popular wide-body, long-range aircraft often used on transatlantic routes. Its spacious interior and advanced features make it a preferred choice for many airlines.
Boeing 787-10– This one is a stretched version of the Dreamliner series, known for its fuel efficiency & passenger comfort. It offers an extended range, making it suitable for long-haul flights like those between Boston and London.
Boeing 787-8– It is one of the variants in the Dreamliner series, valued for its advanced technology, reduced fuel consumption, and enhanced passenger experience.
Boeing 787-9– The Boeing 787-9 is another model from the Dreamliner series, offering a longer range compared to the 787-8 and providing airlines with greater flexibility for their international routes.
Boeing 767-400 Passenger– The Boeing 767-400 is a twin-aisle, wide-body airliner that provides a comfortable flying experience. Some airlines utilize this aircraft for transatlantic flights.
Airbus A330-900neo– It is a modern and fuel-efficient wide-body aircraft with an extended range, making it suitable for long-haul journeys like those between Boston and London.
Boeing 777-200 / 200ER– The Boeing 777-200 and 777-200ER variants are widely used for long-haul international flights, known for their reliability, spacious cabins, and advanced technology.
Boeing 767-300 Passenger– The Boeing 767-300 is a twin-aisle, medium-to-long-range aircraft that some airlines deploy on transatlantic routes, offering a balance between capacity and efficiency.
Airbus A318 / A319 / A320 / A321– These Airbus A320 family aircraft, including the A318, A319, A320, and A321, are narrow-body planes typically used for shorter-haul flights within Europe. Some airlines may deploy these aircraft on specific routes connecting Boston and London, especially for regional or feeder services.
Direct Flights From BOS To Other Locations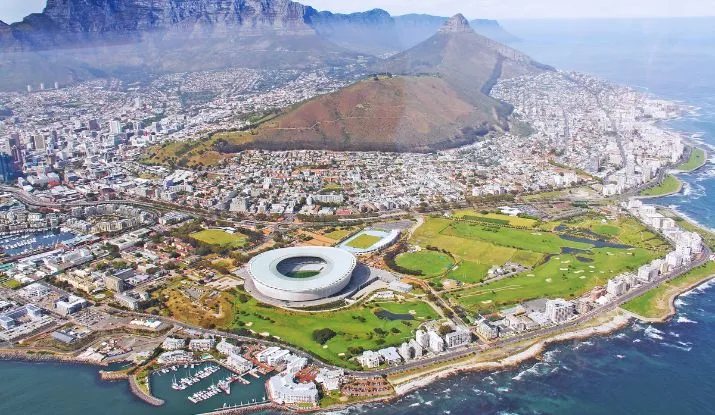 Apart from the direct flights from Boston to London, here are five direct flight routes from BOS to other exciting locations:
Tips To Book Cheap Flights From Boston To London
Booking affordable direct flights from Boston to London requires strategic planning and flexibility.
If your travel dates are flexible, use fare comparison websites to find the cheapest days to fly.
Don't forget to check the official websites of airlines as well, as they sometimes offer exclusive deals.
Check flights from nearby airports as they might have lower fares. Additionally, the savings might outweigh the cost of travelling to a different airport.
Travelling during holidays and peak tourist seasons with direct flights from Boston to London can significantly increase ticket prices. Try to plan your trip during the shoulder seasons or off-peak times to secure cheaper fares.
Some budget airlines offer lower fares if you travel with carry-on luggage only. Consider packing light to take advantage of these cost savings.
Subscribe to airline newsletters and fare alerts.
If you have accumulated travel reward points or miles, consider using them to reduce the cost of your flight. This also follows for other routes like BOS to LAS flights.
Finding the best deal might take time. Be patient, keep searching, and be ready to book when you find a good offer.
Benefits of Direct Flights From BOS To London
Direct flights from Boston to London offer several advantages, making them a preferred choice for many travelers:
It significantly reduces travel time by eliminating layovers and the need to change planes.
Non-stop flights provide a hassle-free travel experience. Passengers don't need to worry about navigating multiple airports, transferring luggage, or managing tight layover schedules, enhancing overall travel convenience.
They are generally more punctual and reliable than flights with layovers. This predictability is valuable for business travelers and those with tight schedules.
Eliminating layovers reduces the stress associated with rushing between flights, passing through security multiple times, and worrying about potential delays or missed connections.
It allows passengers to settle into their seats and enjoy the flight without interruptions.
Passengers can rest more comfortably during a direct flight, especially on long-haul routes like Boston to London. Uninterrupted sleep and relaxation contribute to a more refreshed arrival.
Direct flights from Boston to London are ideal for long-distance travel. Such as transatlantic flights, where minimizing travel time and exhaustion is crucial for passenger well-being.
For business travelers, it provides an uninterrupted environment to work, make important calls, or catch up on emails, maximizing productivity during the journey.
It reduces the number of takeoffs and landings, statistically lowering the risk associated with air travel.
Frequently Asked Questions – Flights to BOS From LHR Direct
Explore our FAQ section for direct flights from Boston to London. Find answers to common queries about airlines, booking tips, travel experiences, and more. Your go-to resource for a seamless transatlantic journey.
What is the flight time from Boston to London?
The duration of BOS to London flights typically ranges from 6 to 7 hours, covering a distance of approximately 3,300 miles.
What direct flights are there from Boston to London?
Several airlines operate direct flights, including British Airways, Virgin Atlantic, American Airlines, and Delta Airlines, offering various options for travelers.
How far in advance should I book my direct flight to get the best price?
For the best prices, it's advisable to book your direct flight from Boston to London several months in advance, especially during off-peak seasons.
Are meals included on direct flights?
Yes, complimentary meals and beverages are generally included in the ticket price for most direct flights between Boston and London.
Is it allowed to bring your own beverage and food in flight?
While you can bring small snacks, it's recommended to check with the specific airline regarding their policy on outside food and drinks.
Can I upgrade my seat on a direct flights from Boston to London?
Most airlines offer seat upgrade options. You can inquire about available upgrades, such as premium economy or business class, during the booking process or at the airport.
What is the baggage allowance for direct flights?
Baggage allowance varies by airline. It's essential to check with the airline beforehand to understand their specific baggage policies and fees.
How can I check the Boston to London flight status?
You can check your flight status on the airline's official website, mobile app, or by contacting the airline's customer service for real-time updates on departure, arrival times, and any potential delays.
Is Wi-Fi available on these flights?
Some airlines offer in-flight Wi-Fi services, but availability can vary. It's best to check with the airline beforehand if you require internet access during the flight.
Are there entertainment options on board?
Direct flights usually provide in-flight entertainment systems, offering a selection of movies, TV shows, music, and games to keep passengers entertained during the journey.
What documents do I need for international travel on a direct flight?
Passengers travelling from Boston to London will need a valid passport and, in some cases, a visa. It's essential to check the entry requirements for the United Kingdom and ensure all necessary documents are up-to-date before your trip.