You are going to travel, and can't leave it behind. You are so fond of your all-time companion, the Xbox. No doubt, if you have grown up playing video games or started following the fad with time, it's understandable that you can't leave it anytime.
But, as there are certain rules by the Transportation Security Administration (TSA), you must stay conversant with instructions related to taking an Xbox on a plane.
Just like any other electronic items, you may have to undergo extra screening for a video game too at the airport security checkpoint. There may be other regulations specified, keeping in mind the safety and security of people at the airport and on the flight.
Read ahead, stay informed, and travel safely!
Can You Take An Xbox On A Plane? TSA Rules For Xbox
It's really great to know that passengers are allowed to take Xbox on a plane. Be it your carry-on bag or checked luggage, there are no restrictions on placing the game in any of the bags.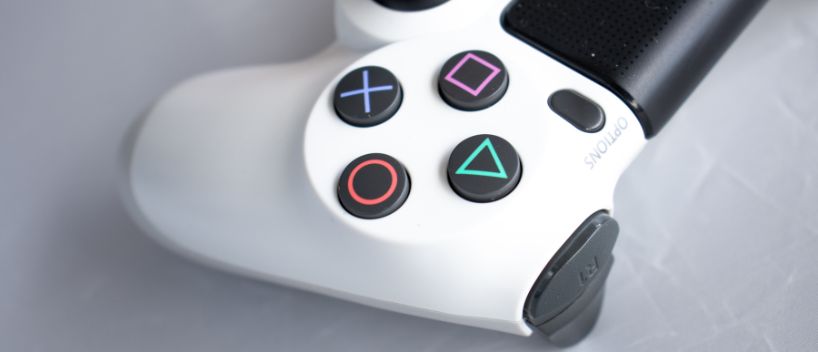 In fact, you can even take a full-sized video game console with you. But, the TSA advises you to pack them properly and carefully so that your expensive items remain in a good condition while you travel. So, if you are taking it as a gift for your loved one, you will certainly be cautious about it.
At the same time, it is also important to confirm the rules set by your airline. Its policies may be different. If you know such information in advance, it would be easier for you to pack your bags accordingly. Otherwise, facing sudden issues after reaching the airport and while boarding the plane will really disappoint you.
It is also noteworthy that it depends on the sole discretion of a TSA officer whether they wish to allow you to go ahead with your video game. This is so because if they find anything suspicious, they may confiscate it.
Does TSA Allows To Carry Game Console?
| | |
| --- | --- |
| Xbox in Carry-on Luggage | Allowed |
| Gaming Console or Xbox in Checked Luggage | Allowed |
Can You Bring A PS4 Or Xbox Or PlayStation As A Carry-On?
As far as the TSA is concerned, you don't need to worry about taking your Xbox or PlayStation on a plane. It's just a little effort at the security checkpoint where your game may need to be taken out for separate screening.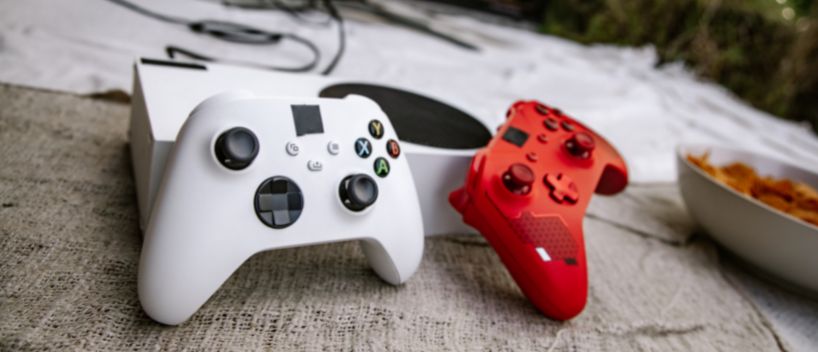 But, the only concern is the rules defined by your airline. You need to be cautious of important information like what is considered a carry-on and a personal item by your airline. There could be rules for paying extra for exceeding the carry-on limit. Keep it all in mind and look forward to a great journey ahead.
Can You Bring An Xbox Controller On A Plane?
Yes, you can pack your Xbox controller or other gaming controllers, along with video games, and headphones in a carry-on bag or checked baggage.
Nonetheless, please keep in mind that most gaming controllers also contain lithium-ion batteries. So, if you have such a controller, it is better to take it in a carry-on bag for safety. Also, keeping it in checked baggage may lead to damage. By chance, if there are careless handlers managing your baggage during the transfer, the items inside can break. You would surely not like to see your expensive and fond item in such a state.
But, if you take in the checked luggage, please make sure to keep them switched off and there must not be any chances of accidental activation.
Are There Separate Instructions To Take Gaming Consoles Through TSA?
While there are no restrictions or limitations by the TSA to bring your PS4, PS5, or Xbox gaming consoles, you must be careful about the screening process at the security checkpoint.
You need to separate the gaming console or other personal electronic devices (larger than a cell phone) from your hand luggage and place it in the bin for individual screening. So, you must be prepared beforehand and place the game in your hand luggage in such a way that it can be simply taken out during the screening procedure.
In addition, please be aware that a TSA officer may conduct additional screening. So, it completely depends on them to clear an item and let you take it on the plane.
What You Should Know While Taking Video Games On A Plane?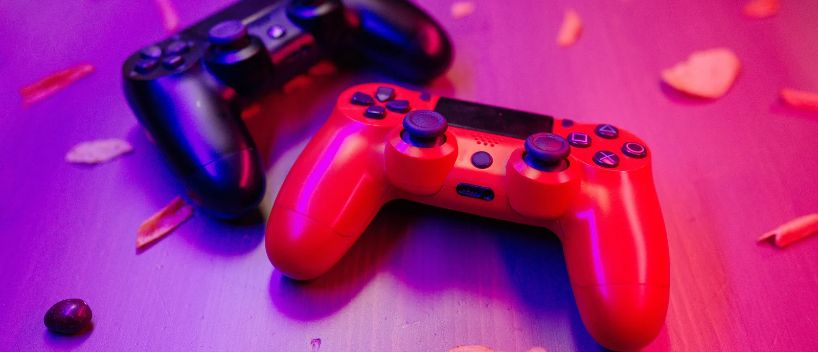 Almost all the airlines including Delta, United, Southwest, JetBlue, KLM Royal Dutch, and Alaska allow passengers to fly with their portable electronic devices. However, you must confirm the full-fledged policy of the airline you are going to travel with. Rules depend from airline to airline, as they have instructions regarding the size or weight limits, storing the video game on the plane (whether in the overhead bin or under the seat), and keeping it off during certain circumstances, or when announced by crew members on the flight.
Can You Bring Full-Sized Video Game Consoles?
Absolutely! You are allowed by the TSA to take full-sized video game consoles in your carry-on bag and/or checked luggage. Now again, it depends on the particular policies of your airline and what rules you need to abide by in such a case.
Is The Xbox Or Other Gaming Consoles Powered By Batteries?
The Xbox gaming consoles, PS4, or PS5 are not powered by lithium batteries. Hence, they don't need to be recharged. You just need to connect them to a source of electricity when you want to use them. You can easily pack them in your checked baggage, as there is no risk of issues related to batteries.
Concluding Lines
The crux is the TSA allows you to take Xbox or other gaming consoles through the security checkpoint, with no limitations on your hand luggage and checked baggage. But, be ready for the security checking process. And, a little more alertness to stay informed about your airline policy regarding portable electronic devices will pave the way to a smooth journey.
---
Frequently Asked Questions
Can you bring an Xbox one on a plane?
Yes, you can bring an Xbox one on a plane, but within conditions specified by your airline. 
Can you bring an Xbox 360 on a plane?
Yes, you can bring an Xbox 360 on a plane, provided you follow the instructions mentioned by your airline. 
Can you bring an Xbox on a plane carry on?
Yes, you can bring an Xbox in your carry-on bag or as a carry-on according to the size and weight limits defined by your airline. 
Can you bring virtual reality headsets on a plane?
Yes, you can bring virtual reality headsets as per the TSA. However, be sure to follow the rules set by your airline for the same. 
Can I travel abroad with my Xbox?
Yes, you can take your Xbox on an international flight while following the policies set by your airline.
Can you take an Xbox series X on a plane?
Yes, an Xbox series x can be taken on a plane.
Can you bring a PS5 on a plane?
Yes, passengers can take PS5 on a plane while complying with the related policies defined by their airline.