Located in the heart of Italy, Rome beckons with its ancient wonders & timeless charm. Now, exploring this iconic city has never been more convenient with direct flights from Boston to Rome (BOS To FCO). Picture a hassle-free journey, whisking you across the Atlantic Ocean straight to the enchanting streets of Rome.
Bid farewell to the inconveniences of layovers & lengthy travel times, as these direct flights redefine the travel experience. It ensures a smooth & uninterrupted journey from departure to arrival. Whether you find yourself enchanted by the echoes of history within the walls of the Colosseum, a connoisseur of authentic Italian cuisine yearning to indulge your taste buds. Or a romantic soul captivated by the rich tapestry of art and culture that permeates the city's atmosphere.
Now, your dream Italian vacation is no longer a distant aspiration but a mere flight away. Pack your bags & prepare for an adventure marked by unparalleled ease. They promise an unforgettable journey, one that unfolds before you like a canvas painted with countless moments that will linger in your memory. It creates an experience that transcends the ordinary. Get ready for an effortless travel adventure, where the magic of Rome awaits, & every moment is destined to be etched in the tapestry of your travel memories.
How Long Is The Flight From Boston To Rome?
The flight duration for direct flights from Boston to Rome can vary based on several factors. Primarily the specific flight path, weather conditions, and the airline's chosen route. Generally, non-stop flights from BOS to FCO in Rome take approximately 8 to 9 hours. However, it's important to note that this duration might fluctuate due to wind speed and direction, affecting the aircraft's speed during the flight.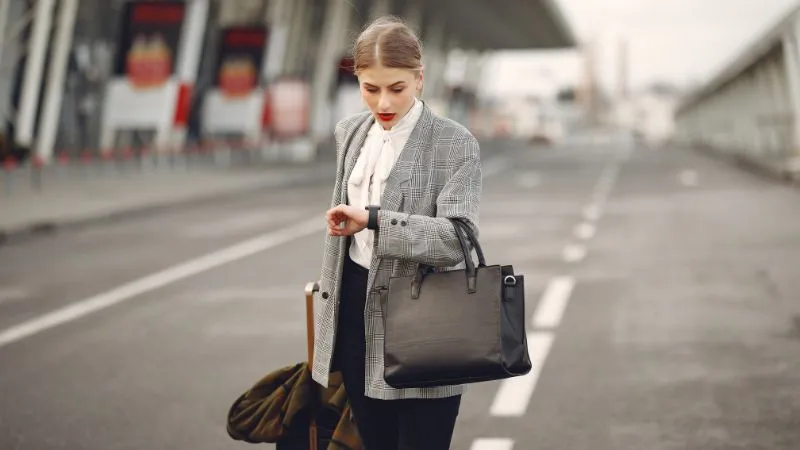 In terms of distance, the great-circle distance between BOS & Rome is approximately 4,000 miles. Airlines usually optimise their routes to cover this distance efficiently, ensuring a smoother and faster journey. Direct flights significantly reduce travel time as they eliminate layovers and unnecessary detours, allowing passengers to reach their destination swiftly.
It's advisable for travelers to check with the specific airline they plan to fly with for the most accurate and up-to-date information on flight duration. Consider factors such as boarding, taxiing, and potential delays, which can affect the overall flight time Boston to Rome.
Airlines Providing Direct Flights From Boston To Rome Italy
Experience a seamless blend of comfort & sophistication with the direct flights from Boston to Rome (BOS to FCO). Alitalia, Italy's national carrier, & Delta Air Lines, is a hallmark of American aviation. They offer travelers an unparalleled journey.
Embrace Italian elegance with Alitalia renowned hospitality, authentic cuisine, & cultural richness. Delta Air Lines, synonymous with reliability, provides a seamless bridge between continents. Discover a world of convenience and exceptional service as you embark on a transatlantic adventure from Boston to Rome.
| Airlines | Daily Frequency of Flights | Departure Terminal |
| --- | --- | --- |
| British Airways | 1 | BOS Terminal- EFCO Terminal- 3 |
| Delta Airlines | 1 | BOS Terminal- EFCO Terminal- 3 |
Alitalia Airlines
It stands as a beacon of Italian sophistication and charm in the aviation industry. For travelers embarking on direct flights from Boston to Rome. It promises an experience deeply rooted in the essence of Italian elegance. With its extensive flight network, this one offers convenient and direct flights, bridging the gap between the historic city of BOS & Rome.
Passengers flying with Alitalia can anticipate more than just a flight; they can expect an immersive cultural experience.
From the moment they step aboard, travelers are enveloped in the warmth of Italian hospitality.
The cabin crew, renowned for their friendliness & professionalism, ensures that passengers feel right at home.
The same experience is served by this airline on flights from BOS to Las Vegas.
Culinary excellence shines through in its in-flight dining, where passengers can savor delectable Italian cuisine prepared with the finest ingredients.
Its entertainment options offer passengers a chance to indulge in movies, music & games during the flight.
With comfortable seating & a serene ambiance, the journey becomes as much a part of the adventure as the destination itself.
Delta Air Lines
This airline is a stalwart in the American aviation landscape, & stands out as a symbol of reliability & efficiency. For travelers embarking on the transatlantic journey with direct flights from Boston to Rome, this airline offers a seamless travel experience that bridges continents and cultures.
Delta's commitment to customer satisfaction is evident from the moment travelers check in at BOS.
Its attentive ground staff ensures a smooth boarding process, setting the tone for the journey ahead.
Once onboard, passengers are greeted by spacious seating and a welcoming atmosphere.
It is always there for other flights too. It includes flights from BOS to London.
Its in-flight entertainment system provides an extensive selection of movies, TV shows, & games. It serves passengers of all ages and preferences.
Its culinary offerings elevate the in-flight experience in direct flights from Boston to Rome.
Passengers can indulge in a range of culinary delights, from gourmet meals to light snacks, complemented by a selection of fine wines & beverages.
The airline's dedication to culinary excellence extends to accommodating dietary preferences. It ensures that every passenger's needs are met.
Other Airlines Offering Flights From Boston To Rome Non Stop
Discover direct flights from Boston to Rome (BOS to FCO) with various renowned airlines. American Airlines, Norwegian Air Shuttle, Emirates, British Airways, & Iberia Airlines offer non-stop travel. Enjoy a hassle-free journey, comfortable seats, and great service. Experience the ease of flying directly between these two incredible cities.
American Airlines
It stands as a beacon of reliability and comfort, offering direct flights from Boston to Rome that redefine transatlantic travel. With a keen focus on passenger satisfaction, it ensures a seamless and convenient journey for travelers.
From the moment passengers step aboard, they are greeted by an atmosphere of warmth and efficiency.
Modern amenities, spacious seating, and exceptional in-flight services characterize the airline's experience.
It also serves other routes like, BOS to RIC flights.
Travelers can indulge in a variety of entertainment options., catering to diverse tastes.
Its commitment to punctuality & customer care transforms the journey from Boston to Rome into an enjoyable adventure. Allowing passengers to arrive in the Eternal City feeling refreshed and ready to explore.
Norwegian Air Shuttle
This one revolutionizes transatlantic travel with its direct flights from Boston to Rome. It offers an exceptional blend of affordability and excellence.
Despite its budget-friendly approach, it provides passengers with a high-quality travel experience.
Comfortable seating, complimentary meals, & a curated selection of entertainment options ensure that travelers enjoy every moment of their direct flights from Boston to Rome.
The airline's commitment to making international travel accessible to a broader audience makes it an ideal choice for cost-conscious passengers seeking a direct route to Rome without compromising on comfort.
Emirates Airlines
Tjis airline is an epitome of luxury travel, elevates the direct flights from Boston to Rome (BOS to FCO) to unprecedented heights.
Passengers are invited into a world of opulence, where spacious seats, gourmet cuisine, & a vast array of entertainment options await.
It also serves BOS to CDG direct flights.
Its commitment to exceptional service extends to every aspect of the journey, ensuring that passengers experience unparalleled comfort & indulgence.
The airline's flights provide a seamless link between these two iconic cities. It allows travelers to bask in the lavish ambiance of Emirates while anticipating their Roman adventure.
British Airways
This airways, synonymous with timeless elegance, offers direct flights from Boston to Rome that seamlessly blend British charm with operational efficiency.
Passengers are treated to a refined travel experience, characterized by world-class service, plush seating, & exquisite culinary offerings.
British Airways' punctuality & attention to detail ensure that travelers embark on a smooth & enjoyable journey.
It provides the best facilities for nonstop flights from Boston to Pittsburgh.
With a rich heritage & a commitment to excellence, it provides a direct link between Boston & Rome. Allowing passengers to embark on a cultural odyssey with utmost comfort and sophistication.
Iberia Airlines
This airline weaves a tapestry of Spanish hospitality on its direct flights from Boston to Rome. It offers passengers an immersive experience in the heart of Iberian warmth & charm.
With a fleet of modern aircraft, Iberia ensures a seamless transatlantic journey.
Passengers can revel in comfortable seating, savor delectable Spanish cuisine, & explore an extensive selection of entertainment options.
Its commitment to delivering a superior travel experience makes it an ideal choice for travelers seeking a direct connection between Boston & Rome.
Each flight becomes a cultural celebration. It allows passengers to relish the essence of Spain while en route to the enchanting city of Rome.
Aircrafts Used For Non Stop Flights From Boston To Rome (BOS to FCO)
Airlines operating direct flights from Boston to Rome deploy a range of modern & efficient aircraft to ensure a comfortable & convenient travel experience for passengers. While the specific aircraft can vary based on the airline's fleet and schedule, common choices for this transatlantic route include: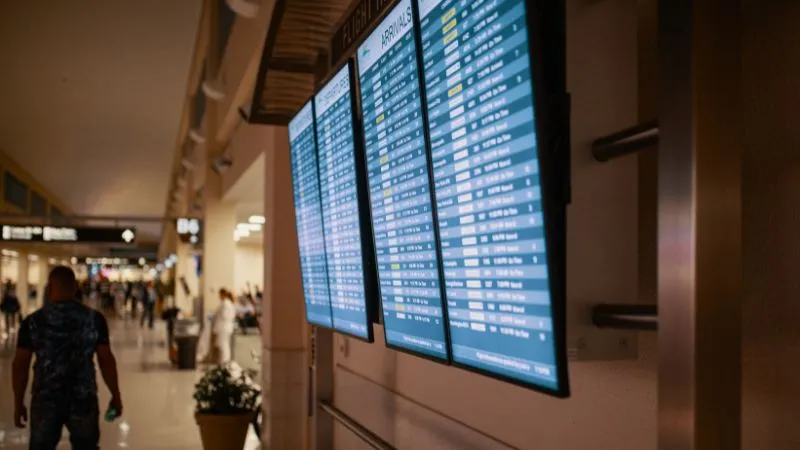 Boeing 787 Dreamliner– Widely used by many airlines, the Boeing 787 Dreamliner offers fuel efficiency, spacious interiors, & advanced technology. Passengers can enjoy larger windows, quieter engines, and improved cabin pressure, enhancing overall comfort during the long-haul journey.
Boeing 777- It is a popular choice for long-distance flights due to its impressive range and passenger capacity. With various configurations, airlines can offer a mix of seating options. It includes economy, premium economy, business, and first class, catering to different traveler preferences.
Airbus A330- This one is a twin-aisle aircraft known for its efficiency & comfort. Airlines often use the A330 for medium to long-haul routes. Providing passengers with amenities like larger overhead bins, mood lighting, & quieter engines for a pleasant travel experience.
Airbus A350 XWB- It is a state-of-the-art aircraft designed for long-haul direct flights from Boston to Rome. It offers advanced aerodynamics, lightweight materials, and enhanced fuel efficiency. Passengers can benefit from spacious cabins, improved air quality, and reduced jet lag effects, ensuring a more pleasant flight.
Boeing 767– While slightly smaller than the aforementioned aircraft, it is still suitable for transatlantic flights. It offers a balance between passenger capacity and operational efficiency, making it a practical choice for airlines operating non-stop routes between Boston and Rome.
Non-Stop Flights From BOS To Other Locations
Apart from the direct flights from Boston to Rome, discover the ease of direct travel with non-stop flights from BOS to diverse destinations. Experience seamless journeys to vibrant cities such as Toronto, San Juan, and exotic paradises like St. Thomas, making your travel hassle-free and enjoyable.
Tips To Book Cheap Flights From Boston To Rome – BOS to FCO
Booking affordable direct flights from Boston to Rome requires careful planning and strategic choices. Here are some tips to help you find budget-friendly options:
Plan your trip well in advance. Flight prices tend to rise as the departure date approaches, so securing your tickets early can often result in significant savings.
If your travel dates are flexible, use flight search engines to compare prices across different dates.
Be sure to check the airline's official website as well; sometimes, they offer exclusive deals to their online customers.
Look into direct flights from Boston to Rome from nearby airports, such as Providence (PVD) or Manchester (MHT).
Opt for airlines with lower base fares and consider traveling with just carry-on luggage to avoid additional fees associated with checked bags.
If you're a frequent traveler, consider using airline miles or credit card points to book your flight. There are other flights too like, BOS to Aruba direct flights that serves this program.
Traveling during the off-peak seasons can lead to substantial savings. Try to avoid major holidays & school vacation periods when demand & prices typically surge.
If you don't mind a longer travel time, consider flights with layovers, which are usually cheaper.
Studies suggest that the best time to book international flights is about 3 to 4 months before your travel date.
Advantages of Direct Flights From Boston To Rome
Direct flights from Boston to Rome offer numerous advantages for travelers, making the journey convenient, efficient, and comfortable. Here are some key benefits of choosing direct flights:
They significantly reduce travel time by eliminating layovers and connecting flights.
Non-stop flights eliminate the hassle of navigating through multiple airports, security checks, and potential delays associated with connecting flights.
Eliminating layovers reduces the stress of worrying about missed connections, lost luggage, or potential delays. Travelers can enjoy a seamless experience, knowing they are on a single, uninterrupted flight.
It allows passengers to settle into their seats and enjoy the flight without the need to disembark and reboard multiple times.
It adheres to a fixed departure and arrival schedule. Passengers can plan their itinerary more accurately without the uncertainty of variable arrival times caused by connecting flights.
For long-haul flights, especially those crossing multiple time zones, direct flights allow passengers to maintain a more consistent sleep schedule.
Business travelers can benefit from direct flights as they can work, attend meetings, or prepare for presentations without the interruption of layovers.
Direct flights from Boston to Rome minimize the exposure to crowded airports and reduce the risk of potential health issues.
It reduces the number of takeoffs and landings, which statistically lowers the risk associated with air travel.
Travelers can make the most of their time at the destination, as direct flights allow for a more efficient use of travel time.
Whether it's exploring Rome's attractions, conducting business meetings, or enjoying leisure activities, travelers have more time to indulge in their interests.
Frequently Asked Questions – BOS to FCO Direct Flights
Welcome to our FAQ section, your go-to resource for all inquiries regarding direct flights from Boston to Rome. Whether you're curious about ticket prices, baggage policies, or travel tips, find comprehensive answers here to ensure a smooth and informed travel experience between these vibrant cities.
What is the bos to rome flight time taken?
The average duration of a direct flight from Boston to Rome is approximately 8 to 9 hours, covering a distance of around 4,000 miles (6,437 kilometers).
How frequently do direct flights operate between Boston and Rome?
Direct flights between Boston and Rome typically operate several times a week, offering travelers flexibility in choosing departure dates.
What is the best time to book a direct flight from Boston to Rome for the lowest fares?
Booking your flight in advance, ideally 3 to 4 months before your intended travel date, often yields the best fares.
Is in-flight entertainment available on direct flights between Boston and Rome?
Non-stop flights typically offer in-flight entertainment systems, including movies, TV shows, music, and games, to keep passengers entertained during the journey.
Which airlines operate direct flights from Boston to Rome?
Common airlines operating direct flights on this route include Alitalia, Delta Air Lines, and other major carriers, ensuring a variety of options for travelers.
Are meals provided on flights from BOS to Rome?
Complimentary meals and beverages are usually provided on long-haul direct flights. Passengers with dietary restrictions can request special meals in advance.
What travel documents do I need for a direct flight from Boston to Rome?
Passengers travelling from the United States to Italy need a valid passport. Non-European Union citizens may require a Schengen visa for entry into Italy; it's essential to check the latest immigration regulations before travel.
How early should I arrive at Boston's Logan International Airport for my direct flight to Rome?
It's recommended to arrive at the airport at least 3 hours before the scheduled departure time for international flights. This allows ample time for check-in, security screening, and other pre-flight procedures, ensuring a stress-free travel experience.
Can I choose my seat in advance on a direct flight from Boston to Rome?
Most airlines allow passengers to select seats in advance when booking tickets online. It's advisable to check the airline's website or contact customer service for specific details.