Can you bring a light bulb on a plane? Packing light bulbs may be on your mind if you are planning to travel for a long stay or vacation. No wonder, you could be taking reasonably priced light bulbs for your relatives and letting them save some bucks.
Or is it the other way around? You found some good bulbs at your travel destination and got them back home.
Since bulbs are fragile, you need to pack them carefully. Moreover, it is important to know the regulations set by the TSA related to taking bulbs on a plane. Also, what could be other scenarios related to it? Nothing that has not received permission from the authority itself can pass through the security check.
Get all set to read this guide.
What TSA Has To Say About Carrying A Light Bulb?
Well, the TSA has no objections to carrying a light bulb through the airport security checkpoint. They have mentioned it on their official website.
Light bulbs are permitted in both checked and carry-on baggage according to the TSA regulations.
Can You Take Light Bulbs In Hand Luggage?
Absolutely! You can easily take light bulbs in your carry-on bag. Since they are compact, lightweight, and do not require tough handling, they are preferred by travelers to be taken while they visit somewhere.
But, you also need to be aware of the rules set by your airline as well as the country you are traveling to. Norms are really strict in the case of international travel.
Can You Take Light Bulbs In Checked Luggage?
Definitely! You are allowed to travel with light bulbs in your checked luggage. It would be good if you wish to take them in more quantities, as there are no such restrictions.
However, it's again about your destination country. Please make it a point to confirm their regulations and also the rules set by your airline. This will make you proceed without facing any complexities.
How To Pack Light Bulbs?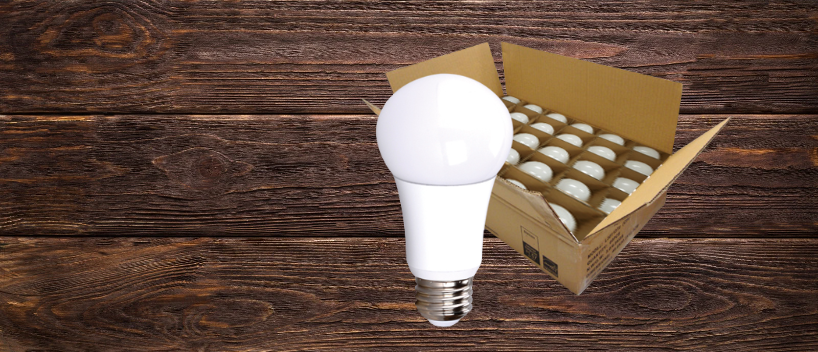 If you pack your bulbs the right way, it can save them from getting broken if the luggage is mishandled during transfer. You can follow these tips.
They should be wrapped tightly in a piece of thick cloth with multiple folds, packed with tape, and kept in a different bag in the checked luggage.
Put bubble wrap around them and put them in a different box or case. Make sure you properly tape the box all the way around.
They can also be kept apart from other goods in the bag in a sealed bag made of durable material.
Concluding Lines
You can take light bulbs on a plane and pack them in your hand luggage and/or checked baggage, as per the TSA. But, it is beneficial to be conversant with the rules defined by your airline and also your destination country.
---
Frequently Asked Questions
Can you bring LED bulbs on a flight?
Yes, you can bring LED bulbs on a flight.
Can you bring light bulbs on an international flight?
Yes, you can take light bulbs on an international flight.
Can I take fairy lights on a plane?
Yes, you can take fairy lights on a plane.
---
People May Also Ask