Get to know about the convenient and efficient direct flights from Perth to Hobart, seamlessly connecting two of Australia's vibrant cities. Departing from Perth, the gateway to the West, these non-stop flights offer a time-saving and comfortable travel option to Hobart. It is on the scenic island of Tasmania.
Experience the ease of direct air travel as you journey from the cosmopolitan landscapes of Perth to the historic charm of Hobart. Explore the rich cultural tapestry, picturesque waterfront, and captivating heritage sites that the destination has to offer. With this direct route, discover the beauty of Western Australia and the allure of Tasmania without the need for layovers, ensuring a smooth and enjoyable travel experience.
Airlines Providing Perth To Hobart Direct Flights
Curious about seamless travel with direct flights from Perth to Hobart? Explore the ease & efficiency of non-stop flights offered by leading airlines, including Virgin Australia & Qantas. Imagine a journey that skips layovers, connecting PER TO HBA in one smooth flight.
Delve into the convenience & comfort these airlines bring to your travel plans. It promises a hassle-free experience across the diverse landscapes of Western Australia to the captivating scenery of Tasmania's capital city. The perth to hobart direct flight schedule for Virgin Australia and Qantas is mentioned in the table below:
| | | | |
| --- | --- | --- | --- |
| Airline | Available Weekdays | Terminals | Daily Frequency |
| Virgin Australia | Sun, Mon, Fri, & Sat | PER- 1HBA- D | 1 |
| Qantas Airways | Sun & Fri | —— | —— |
Virgin Australia
Embark on a delightful journey with direct flights from Perth to Hobart. Experience the utmost convenience as you travel seamlessly without layovers.
Virgin Australia, a prominent airline, ensures a comfortable and efficient travel experience, combining modern aircraft with exceptional in-flight services.
Whether you're flying for business or leisure, it connects the vibrant Western Australia to the cultural richness of Hobart. Promising a smooth and enjoyable journey.
Explore the bustling streets of Perth & Hobart with the reliability & convenience that Virgin Australia brings to your travel plans.
Qantas Airways
Indulge in the beauty of direct flights from Perth to Hobart with Qantas, Australia's leading airline. It offers a direct flight experience, connecting the dynamic city of Perth to the enchanting landscapes of Hobart.
With a renowned commitment to safety and service excellence, it ensures a comfortable & enjoyable journey.
Whether you're drawn to Perth's vibrant cultural scene or Hobart's historical charm, it provides a seamless connection.
Benefit from the efficiency of non-stop flights, saving time & enhancing your travel experience between these two iconic Australian cities.
Trust in them to deliver a journey that combines convenience, comfort, & the beauty of Australia's diverse landscapes.
Other Airlines Providing Direct Flights From Perth To Hobart
There are many other airlines providing direct flights from Perth to Hobart apart from Virgin Australia & Qantas Airways. Explore diverse travel options with carriers like AirAsia, Rex (Regional Express), Emirates, Qatar Airways, & Scoot.
Each airline brings its unique offerings, catering to various preferences & ensuring a comprehensive range of choices for travellers. It goes for those seeking a convenient & efficient journey between these two Australian cities.
Jetstar Airways
It is, as a low-cost carrier, could be an appealing choice for budget-conscious travelers seeking direct flights from Perth to Hobalt. While it offers competitive pricing, passengers should be aware of potential additional fees for services such as checked baggage. Nevertheless, for those prioritizing affordability & a straightforward journey, its non-stop flights from Perth to Hobart may be an ideal option.
Tigerair Australia
This one is as another budget-friendly airline for direct flights from Perth to Hobart, might be an excellent choice for travelers looking for simplicity & cost-effectiveness. While Tigerair's services are focused on essential travel needs, passengers benefit from competitive pricing & the convenience of non-stop flights. Checking for promotions & discounts on its routes can result in significant savings for those travelling.
Regional Express (REX)
It's primarily known for regional services, & is expanding its offerings to include potential direct flights from Perth to Hobart. For passengers interested in supporting a growing regional airline, it provides an alternative travel experience. Its commitment to safety & reliability could make it an attractive choice for those seeking a unique journey.
AirAsia
AirAsia, renowned for its budget-friendly approach, primarily serves international routes like direct flights from Perth to Hobart. However, given the airline's history of adapting to market demands, travelers should monitor announcements for the possibility of AirAsia introducing flights from Perth to Hobart. The airline's commitment to affordability & innovative travel solutions might present an enticing option for those seeking cost-effective & direct connectivity.
Emirates
While Emirates is predominantly an international carrier, its extensive global network might include partnerships or codeshare agreements that connect direct flights from Perth to Hobart. Travelers should explore the possibility of seamless travel experiences by checking for any such collaborations. It allows for a convenient transition from international to domestic flights.
Qatar Airways
As a major player in the international aviation industry, it may offer indirect connections or codeshare options for travelers who want to fly Perth to Hobart. The airline's renowned service quality and modern fleet could enhance the overall travel experience, even if the journey involves connecting flights.
Scoot
Scoot, a subsidiary of Singapore Airlines, specializes in long-haul and regional routes. While traditionally focused on international flights, Scoot's evolving route map may introduce innovative options. Travelers should explore the potential for new routes or codeshare agreements that streamline the journey with direct flights from Perth to Hobart, keeping an eye on the airline's announcements for the latest developments.
How Much Is The Perth To Hobart Flight Time?
The flight time for direct flights from Perth to Hobart can vary based on factors. It includes the specific route taken, weather conditions, & the airline's schedule. Generally, a direct flight takes approximately 4 to 5 hours, offering a relatively efficient journey between the two cities situated on opposite coasts of Australia. It takes 1883 miles to cover the route.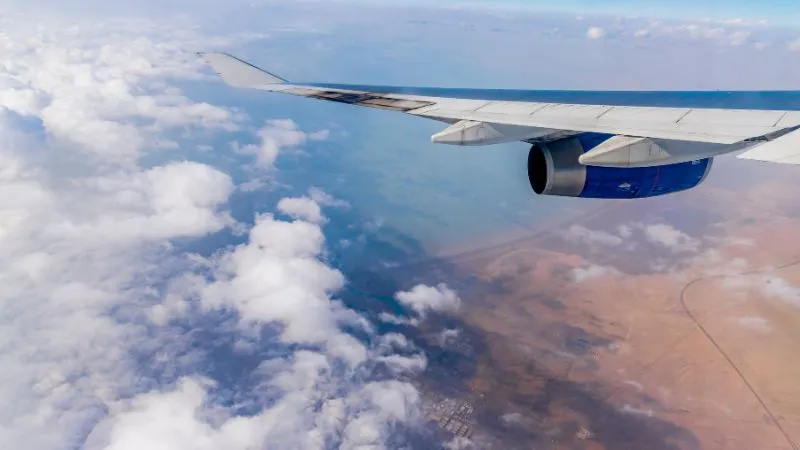 However, it's crucial to note that most flights from Perth to Hobart may involve one or more layovers, which can extend the total travel time. Factors influencing flight time includes:
Non-stop flights can offer the quickest travel time, typically ranging from 4 to 5 hours.
Flights with layovers, while potentially more affordable, can significantly increase the total travel time, depending on the duration and location of layovers.
Different airlines and routes may have varying flight times, so it's advisable to check with specific carriers for the most accurate information.
Aircrafts Used For PER TO HBA Direct Flight 
Discover the modern marvels that propel travelers for direct flights from Perth to Hobart. Various airlines utilize a diverse range of aircraft to efficiently bridge the distance between these Australian cities. From the familiar Boeing 737s, known for their reliability, to the fuel-efficient Airbus A320s, and even regional jets like the Fokker 100. The skies offer a dynamic mix of technological prowess.
Explore the unique characteristics of these aircraft. It ensures a safe & comfortable journey on your non-stop flight between PER & Hobart.
Boeing 737– Many airlines, including Qantas & Virgin Australia, operate Boeing 737 aircraft for domestic routes. The Boeing 737 is a popular narrow-body jet known for its efficiency and reliability on short to medium-haul flights.
Airbus A320- Some airlines, like Jetstar, utilize Airbus A320 aircraft for domestic flights. The A320 is another narrow-body aircraft that offers fuel efficiency and passenger comfort.
Embraer E190- Regional Express (REX) operates Embraer E190 aircraft for its domestic routes. The E190 is a smaller regional jet known for its versatility and suitability for shorter flights.
Direct Flights From Perth To Other Locations
Apart from direct flights from Perth to Hobart, there are numerous convenient air routes connecting PER to other destinations. Airlines like Qantas, Virgin Australia, Jetstar, & international carriers offer seamless travel experiences to cities.
Cities include Sydney, Melbourne, Brisbane, Singapore, Bali, Johannesburg, & Auckland. Discover the ease & efficiency of these direct flights, fostering connectivity across Australia & beyond. Making travel from Perth an accessible gateway to a diverse array of locations.
Perth to Sydney- Airlines like Qantas, Virgin Australia, and Jetstar often provide direct flights connecting the capital cities of Western Australia and New South Wales.
Perth to Melbourne- Qantas, Virgin Australia, and Jetstar also operate direct flights between Perth and Melbourne, facilitating convenient travel between the west and southeast coasts.
Perth to Brisbane- Direct flights from Perth to Brisbane are offered by airlines such as Qantas, Virgin Australia, and Jetstar, linking the capital cities of Western Australia and Queensland.
Perth to Adelaide- Airlines like Qantas and Virgin Australia provide non-stop flights between Perth and Adelaide, connecting the western and southern regions of Australia.
Perth to Singapore- International direct flights from Perth to Singapore are available through airlines like Singapore Airlines and Qantas, providing a gateway to Southeast Asia.
Perth to Bali- Airlines like Garuda Indonesia and AirAsia offer direct flights connecting Perth to Bali (Denpasar), providing a popular route for leisure travelers.
Perth to Johannesburg– Qantas operates direct flights from Perth to Johannesburg, offering a convenient link between Western Australia and South Africa.
Perth to Auckland– Air New Zealand provides direct flights connecting Perth and Auckland, facilitating travel between Australia and New Zealand.
Benefits Of Flight Perth To Hobart
Know about the advantages awaiting travelers on direct flights from Perth to Hobart. From time-saving efficiency to enhanced comfort, non-stop flights offer seamless connectivity, making your journey a stress-free experience.
Whether for business or leisure, these flights provide flexible schedules, reducing travel complexities and allowing you to delve into Hobart's attractions promptly. Discover the convenience and optimal travel experience as you embark on a non-stop flight, ensuring you make the most of your time exploring the beauty and charm of Hobart.
Direct flights from Perth to Hobart minimize travel time. It allows passengers to reach their destination swiftly without the need for layovers or extended transit periods.
It provides a hassle-free travel experience, reducing the complexities associated with connecting flights. It includes potential delays and the need to navigate multiple terminals.
Non-stop flights often contribute to a more comfortable journey as passengers can settle into their seats without disruptions.
They offer a range of departure and arrival times, providing travelers with flexibility to choose a schedule that best fits their preferences and travel plans.
Business travelers benefit from the time savings & efficiency of PER TO HBA non-stop flights.This allows for more productive work or quick turnarounds for meetings without the additional complexities of layovers.
Eliminating layovers & the associated uncertainties can significantly reduce travel stress. Offering a more relaxed journey for both leisure and business travelers.
It allows passengers to arrive in Hobart promptly, providing more time to explore the city's unique attractions, cultural sites, & natural beauty without unnecessary delays.
Direct flights enhance overall connectivity, making it easier for travelers to plan their itineraries & seamlessly connect between these two distinct Australian cities.
While not always the case, it can sometimes offer cost savings by eliminating the need for additional tickets, fees, & expenses associated with layovers.
They are particularly advantageous for short trips, enabling travelers to make the most of their time at the destination without spending unnecessary hours in transit.
Smart Tips To Book Cheap Flights From Perth To Hobart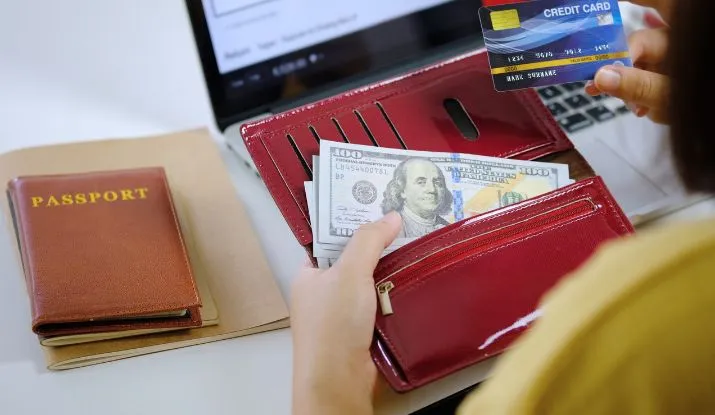 Unlock cost-effective travel with these smart tips for booking cheap direct flights from Perth to Hobart. Navigate the skies with ease by embracing flexibility in your travel dates, leveraging price comparison tools, & staying alert to fare fluctuations.
Explore budget airline options, consider off-peak times, & delve into package deals. With these savvy strategies, you can optimize your travel budget. Embark on an affordable journey to discover the charm of Hobart without breaking the bank.
Be flexible with your travel dates. Adjusting your departure and return dates by a few days can often result in significant cost savings.
Try to book your flight well in advance. Generally, airline tickets tend to be cheaper when purchased ahead of time.
Leverage online travel platforms and comparison websites to scout for the best deals across multiple airlines.
Enable fare alerts on travel websites or apps. This allows you to receive notifications when prices for your desired route drop, ensuring you don't miss out on a good deal.
Explore options with budget airlines. While these carriers may have fewer frills, they often offer competitive prices, especially for short-haul flights.
Opt for flights during off-peak times or on weekdays, as they tend to be less expensive than weekend or peak-hour flights.
Check if there are package deals that include both flights and accommodation.
Join airline loyalty programs to accumulate points and enjoy discounts or free upgrades on future flights.
Explore flights to alternative airports near your destination. Sometimes flying into a nearby airport and using ground transportation can be more cost-effective.
Consider the baggage policies of different airlines. Some may have lower base fares but charge more for additional services like checked baggage.
Stay updated on social media for flash sales and promotional offers. Airlines often announce special deals on their social media channels.
FAQs Regarding PER to HBA Direct Flights
Explore the frequently asked questions (FAQs) about direct flights from Perth to Hobart. Find essential information on flight durations, airlines, & the overall travel experience between these two cities. Whether you're planning a business trip or a leisurely getaway, these FAQs provide valuable insights for a smooth and informed travel experience.
Which airlines operate direct flights on this route?
Airlines such as Qantas, Virgin Australia, and occasionally others like Jetstar or Regional Express (REX) provide direct flights.
How long does a direct flight from Perth to Hobart take?
Direct flights typically take around 4 to 5 hours, depending on factors like specific airline routes and weather conditions.
How frequently do direct flights operate?
It may vary in frequency, so it's advisable to check with the respective airlines for the latest schedules.
Can I find budget-friendly options for direct flights?
Budget-friendly options are available, especially if you book in advance, use fare comparison tools, or consider flying during off-peak times.
Are there any direct flights from Perth to Hobart?
Yes, several airlines offer flights from Perth to Hobart, providing a convenient and time-efficient travel option.
Are there any non-stop flights with layovers?
Direct flights typically mean non-stop, but it's essential to check the specific flight details, as terminology can vary.
Do airlines offer promotions for this route?
Airlines often provide promotions and discounts. Stay updated by subscribing to newsletters or following airlines on social media.
Can I book round-trip tickets for a better deal?
Booking round-trip tickets can sometimes offer cost savings compared to one-way fares.
Are there additional fees for baggage?
Airlines may have varying baggage policies, and some may charge additional fees for checked baggage. Check the specific airline's policies before booking.
What is the best time to book cheap flights?
Booking well in advance and being flexible with travel dates can often result in lower fares.
Can I earn frequent flyer miles on these flights?
Many airlines offer frequent flyer programs, allowing passengers to accumulate miles for future travel.
Are there options for business class or premium economy?
Some airlines provide business class or premium economy options on direct flights for added comfort.
What days are direct flights from Perth to Hobart?
They operate on various days, depending on the airline and seasonal schedules. Check with specific carriers for the most accurate information.
Can I make changes to my booking?
The ability to make changes depends on the airline's policies and the type of ticket purchased. Review the terms and conditions before booking.
Are there in-flight amenities on these flights?
In-flight amenities vary by airline but may include entertainment, meals, and Wi-Fi. Check with the specific airline for details.
How can I check for real-time flight availability?
Use online travel platforms, airline websites, or contact the airlines directly for the most up-to-date information on flight availability and schedules.