Picture frames are one of the most precious collections one could have for a lifetime. When you capture family shots or those during fun times with friends, it's certainly a desire to frame them and maintain them as a keepsake. But, if you are moving ahead to travel and wish to bring picture frames on a plane in bags for your dear ones, there is something you must not miss to know.
The TSA is concerned about the security of passengers and the entire aviation setup at airports within the USA.
So, here is detailed information on what you need to know while taking wooden or glass picture frames in your bags.
TSA Glass Picture Frame Rules: Can you take a Picture Frame on a Plane?
As per the TSA's official website, bringing picture frames is allowed on a plane. There are no restrictions or limitations on the number of units you wish to carry.
But yes, as the general rule goes, it's always dependent on the TSA officers whether they can let you go past security with your items. If they doubt the item or are unable to clear it during the X-ray screening, it will be confiscated at the security checkpoint.
Are Oversized Picture Frames Allowed?
Yes, there are no size or weight restrictions defined by the TSA. However, it largely depends on the airline you are traveling with.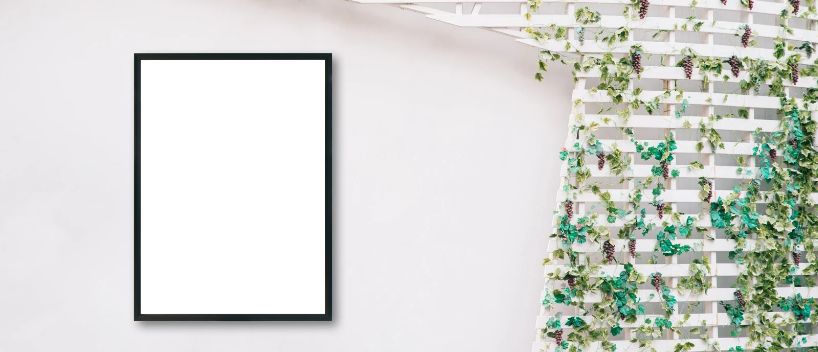 You need to know whether a big picture frame (packaged properly) will fit in the overhead bin or under a seat, as per the dimensions of the aircraft. Otherwise, it's better to pack it in the checked luggage.
Is Photo Frame Allowed In Cabin Baggage?
Absolutely! You are permitted to travel with your photo frame in your hand luggage. However, we recommend placing them in a well-organized manner so that if you need to them out of the bag for individual screening, you will do it in a jiffy.
There is one more point. Although most airlines allow taking such fragile items in a carry-on, some may not. So, be aware of your airline's policy.
Can You Bring Glass Picture Frame On Plane In Checked Luggage?
You can definitely bring your glass picture frame in checked luggage. However, make sure to package it carefully, as fragile items are prone to damage during transfers.
And yes, you can have unlimited units, while following the baggage allowance (weight limit) policy of your airline.
How To Package A Picture Frame For Shipping?
It is important to ensure the secure packaging of picture frames, especially when they are shipped. Your most treasured items could break if the shipments are handled by careless agents.
Take a look at some simple tips.
Purchase foam, bubble wrap, or corner protectors from a local store and wrap them around the frame. Then safely tape all the surface areas and place the frame in a box.
It will even work with a thick cloth. It should be folded numerous times and taped around the frame before it is kept in a box.
If you didn't discard the cartons or boxes with bubble wrap when you bought the frames, it's better to pack them back into the same. Well, if the frames are new, they will definitely be in their original packaging condition.
Final Words
There are no restrictions by the TSA on taking picture frames in carry-on or checked baggage. All you need to be wary of is the policy of your airline. Also, it will be beneficial to pack the frames properly for safety and durability.
---
Frequently Asked Questions
Can I bring a framed picture on an airplane?
Yes, you can bring a framed picture on a plane.
Can I carry paintings on a plane?
Yes, you can carry paintings on a plane.
How to wrap a large picture frame?
Secure the frame with bubble wrap or foam with multiple folds and tape it properly. Then place it in a box.
---
Related Articles