You could feel it necessary to bring a car seat on your upcoming air travel if you have a child along with you.
Although airlines provide passengers with suitable arrangements for their children on board, passengers prefer to bring their own car seats. But, if you are stuck by this query, can you bring a carseat on a plane, you have landed on the right page.
Read the detailed guide about TSA rules for car seats.
TSA Rules: Can You Bring a Carseat on a Plane?
The TSA allows you to take a car seat on your flight, whether it is taken as a carry-on bag or in checked luggage. However, the TSA advises you on some crucial guidelines about taking a car seat on a plane.
Read on.
TSA Carseat Regulations
You are permitted to take a car seat as a carry-on or in checked baggage. But it's important to acquaint yourself with the rules and instructions set by your airline. You must be aware of whether your airline lets you place the car seat in the overhead bin, under your seat, or under the seat right in front of you.
Size and weight restrictions could be another important factor to consider. You must seek details about the same from your airline.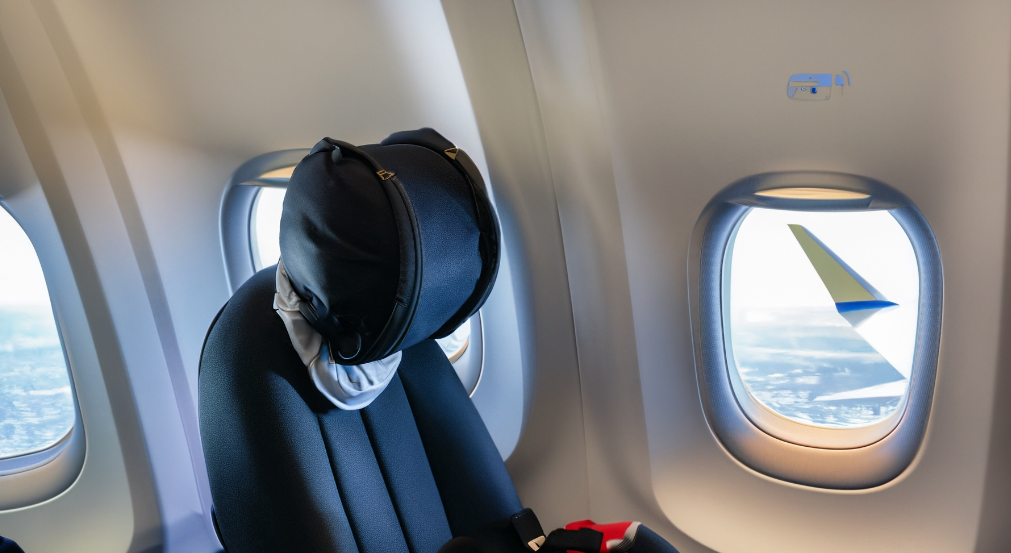 Although car seats are allowed by almost all the airlines on their flight, their regulations might differ. You must also check if your airline allows car seats as separate carry-ons.
At the same time, it is also worth outlining that if you are visiting a foreign country, you are aware of its rules or laws. This is because all the countries have their own regulations for items brought by tourists visiting their country.
You can get in touch with the relevant authorities and carry out an in-depth online research to collect every single piece of information. This will help you avoid any unexpected situations at the airport.
Can I Bring a Carseat on a Plane as Carry-on?
Yes, you can easily bring a car seat as a carry-on. But, it's advised to gather information about the related rules established by the airline you have a reservation with.
This is just to make sure that you don't leave any guidelines ignored and can comfortably place the car seat in the overhead bin or under your seat, as instructed by your airline.
You can connect with your airline's team by writing your query in a tweet. Tag your airline's handle and then a quick reply will surely reach you.
Can I Take a Carseat on a Plane in Checked Baggage?
Yes, you can pack a car seat in your checked baggage. Nevertheless, you must pack it with care. As there are chances of checked bag items getting stolen or damaged, because the bag goes through transfers, you may re-think about packing it in this bag.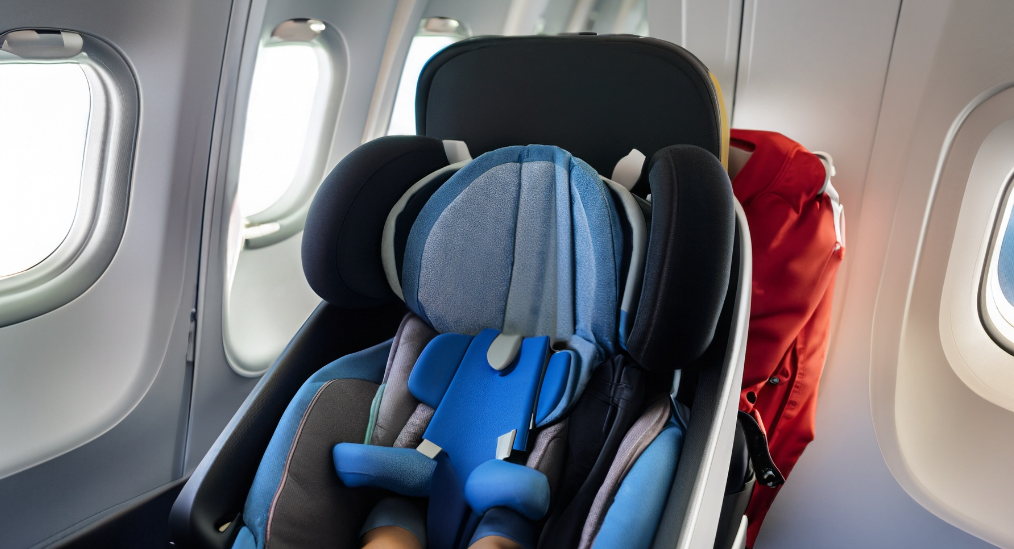 You can bring it as a carry-on and keep it safely with you. Else, you can get it shipped to your travel destination.
Can You Take a Carseat on a Plane on an International Flight?
You can take a car seat on your international flight. Apparently, the TSA rules remain the same even if you are visiting abroad.
The only point worth considering is to contact your airline to confirm their regulations. You must also conduct deep research about any such guidelines set by your destination country.
Tips for Navigating TSA Security Checkpoint with a Car Seat
Going through the TSA airport security checkpoint with a car seat can be somewhat tricky. But if you are aware of all the rules and follow them properly, it can certainly be easier.
As you may already know about the usual practices at the TSA checkpoint, passengers need to keep their belts, shoes, electronics, and metal items in a separate bin for X-ray screening. You could be asked to get separate verification done for your car seat.
Final Thoughts
The TSA allows passengers to bring car seats. It's up to them whether they wish to bring it as a carry-on or need to take it in checked luggage.
However, if you bring a car seat, it's important for you to stay aware of the rules defined by your airline. You can store it in the overhead bin on your aircraft or place it suitably under your seat, as per the instructions issued by the airline you are flying with.
Besides, you must also take care of the policies or rules defined by your destination country, in the case of international travel.
---
FAQ's Regarding Can You Bring Car Seat On A Plane?
Here are some most frequently asked questions on can you bring a carseat on a plane? You must take a quick look to stay informed and relish your travel experience.
Does a car seat count as luggage on a plane?
It depends on your airline. You need to gather information in detail by visiting the website of your airline or getting in touch with its customer care team. You can consult them or seek assistance on the same.
How much do airlines charge for babies?
All the airlines have their own set of rules or policies. If you bring your child or infant and avail of special services, your airline may charge you. It might depend on the age of the child and other factors.
Will car seat get damaged on plane?
There are no chances of damage if you bring it as a carry-on and store it properly in the overhead bin or under your seat. But, checked bags go through transfers and could be handled by careless handlers. So, there is a risk of damage to items packed inside the bag.
Do airlines charge for strollers?
Strollers are usually free to take on planes. But, you must proceed after collecting detailed information from your airline in order to avoid any difficulty at the end moment.