Located on Jamaica's captivating northwest coast, Montego Bay beckons travelers from Atlanta to experience its tropical allure. This sun-drenched haven promises not just pristine beaches, vibrant culture, & mesmerizing natural beauty but also the seamless accessibility of direct flights from Atlanta to Montego Bay (ATL to MBJ). These flights redefine convenience, offering jet-setters an expeditious journey that skips layovers. It ensures a swift immersion into the island's warm hospitality.
Whether your heart desires leisure on the sun-kissed shores of Doctor's Cave Beach. Or if you crave thrilling adventures amidst the lush Jamaican rainforests, or a culinary journey through the island's renowned jerk cuisine. The direct flights pave the way for a hassle-free gateway to your dream getaway. Say goodbye to travel detours and let this direct route whisk you away to a world of tropical splendour.
Explore Montego Bay without interruptions, allowing the magic of the Caribbean to unfold effortlessly with every moment of your escape.
Airlines Providing Direct Flights From ATL To MBJ
Travelers seeking direct flights from Atlanta to Montego Bay Jamaica are in luck, as several airlines offer convenient routes to this Caribbean paradise. Two notable options are Delta Airlines & Frontier Airlines, each with its unique appeal. Delta has a commitment to passenger comfort and diverse cabin options, providing a premium travel experience. On the other hand, Frontier is affordable yet an attractive choice for budget-conscious travelers.
| | | |
| --- | --- | --- |
| Airlines | Daily Frequency of Flights | Departure Terminal |
| Delta Airlines | 2-3 | Terminal I |
| Frontier Airlines | 1 | Terminal N |
Delta Airlines
It is a renowned and trusted name in the aviation industry, & extends its services to offer direct flights from Atlanta to Montego Bay (ATL to MBJ).
Delta's long-standing commitment to passenger satisfaction, reliability, & comfort has made it a preferred choice for travelers.
It ensures that passengers have a variety of flight options to accommodate their specific needs.
Whether you seek a budget-friendly economy class ticket or the luxury, you can expect an array of choices tailored to enhance your travel experience.
From spacious seating arrangements to delectable in-flight cuisine & entertainment options, it strives to make your journey enjoyable.
The airline's extensive network & efficient operations mean that you can easily book a flight that suits your schedule.
Its customer service excellence extends from the moment you make your reservation to the time you disembark.
Frontier Airlines
For travelers seeking cost-effective yet direct flights from Atlanta to Montego Bay (ATL to MBJ), it offers an appealing option. Frontier is known for its commitment to affordability, making it an attractive choice for those who prioritize economical travel without sacrificing the convenience of non-stop flights.
Its non-stop flights cater to passengers looking for a no-frills but efficient travel experience.
While the airline may offer fewer amenities compared to full-service carriers. It ensures that you reach your destination without the hassle of layovers.
This straightforward approach aligns with its dedication to providing budget-friendly options.
How Long Is The Flight From Atlanta To Montego Bay?
The direct flights from Atlanta to Montego Bay typically range from approximately 3 hours and 30 minutes to 4 hours in duration. This travel time can vary slightly depending on factors such as the specific departure and arrival airports, wind conditions, and air traffic.
The distance between Hartsfield-Jackson Atlanta International Airport (ATL) and MBJ is approximately 1,300 miles (about 2,092 kilometres). However, the flight path may not be a direct line due to air traffic routes and atmospheric conditions.
The relatively short flights ATL to MBJ duration is a testament to the convenience of direct flights from Atlanta to Montego Bay. Passengers can enjoy a comfortable journey without the need for layovers or extended travel times. This makes Montego Bay an accessible and popular destination for travelers from Atlanta looking to soak up the sun. Also, explore the vibrant culture, and experience the natural beauty in just a few hours of flight time.
Other Airlines Offering ATL To MBJ Flights
Apart from the direct flights from Atlanta to Montego Bay, there are other alternate airlines that provide non-stop flights. It's not necessary that they are available at all times. To get the accurate flight details you must check out the official website as per the airline. Here are the other airlines that offers ATL to MBJ flights, mentioned below:
JetBlue Airways
This airline is a popular choice for travelers seeking direct flights from Atlanta to Montego Bay. Known for its affordability and passenger-friendly amenities, JetBlue offers a comfortable journey with complimentary in-flight entertainment and a welcoming cabin ambiance.
American Airlines
It is a major player in the aviation industry, operates direct flights from Atlanta (ATL) to Montego Bay (MBJ). With a vast network and multiple daily departures, American Airlines provides passengers with options, making it a convenient choice for scheduling flexibility.
Spirit Airlines
For budget-conscious travelers, this airline offers wallet-friendly direct flights from Atlanta to Montego Bay. While Spirit is known for its no-frills approach, it caters to passengers who prioritize cost-effective travel without sacrificing the convenience of non-stop access to Montego Bay.
KLM Royal Dutch Airlines
KLM, an internationally renowned carrier, brings European charm to the Atlanta to Montego Bay route. Passengers can expect exceptional service, comfortable seating, and global connectivity, making KLM an attractive choice for those seeking a premium travel experience with direct flights from Atlanta to Montego Bay.
Virgin Atlantic
This one is famous for its innovative in-flight amenities and stylish cabins, and operates direct flights from Atlanta to Montego Bay. Passengers can savor the airline's renowned hospitality, spacious seating, & entertainment options while embarking on their journey to this Caribbean paradise.
Aircrafts Used For Direct Flights From Atlanta To Montego Bay, ATL to MBJ
Discover the wings that carry you from the ATL to the tropical allure of MBJ. The aircraft chosen for this journey are more than mere vessels. They're gateways to adventure. Here are the aircrafts used for direct flights from Atlanta to Montego Bay:
Boeing 757 Passenger- This aircraft operated by Delta Airlines, offers passengers a comfortable & spacious flying experience. With a total of 187 seats available, including 22 seats in the luxurious first-class cabin. Travelers can enjoy both style and comfort during their journey. The first-class section provides added amenities & personalized service for those seeking an elevated travel experience.
Boeing 737-800 Passenger- Delta Airlines uses this aircraft for flights from ATL to MBJ. With 174 seats, including 17 in the first-class section. This aircraft strikes a balance between capacity & comfort. Passengers in first class can enjoy extra legroom & premium services, making their travel experience exceptional.
A321neo- Frontier Airlines uses A321neo for travelers on this route. This modern aircraft has a total of 238 seats, all in the economy class. While there may not be a first-class section, passengers can still expect a comfortable journey with ample seating and in-flight amenities.
A320neo- It offers a more compact option for travelers with 186 seats, all in the economy class. Despite the absence of premium cabins, passengers can enjoy the efficiency and convenience of this aircraft on their trip from ATL to MBJ.
Airbus A321- This route is the Airbus A321, accommodating a total of 213 passengers, all in the economy class. This aircraft is known for its fuel efficiency and modern amenities, ensuring a pleasant journey for all travelers.
Tips To Book Cheap Flights From Atlanta To Montego Bay Jamaica (ATL to MBJ)
Booking affordable direct flights from Atlanta to Montego Bay Jamaica, requires savvy planning and flexibility. Here are some tips to help you find the best deals:
Try to book your flight well in advance for cheap flights from Atlanta to Jamaica, as last-minute bookings tend to be more expensive.
Use flexible date search options on travel websites. Adjusting your travel dates by a few days can sometimes lead to significant savings.
Utilize travel comparison websites like Skyscanner, Google Flights, or Kayak to compare prices across various airlines and booking platforms.
Sign up for fare alerts or fare tracking services. These tools notify you when there's a drop in airfare for your desired route.
Look into flights from nearby airports, such as BHM or BNA, which might offer cheaper options than flying directly from Atlanta.
Avoid peak travel seasons, as prices tend to be higher. Consider travelling during the shoulder season or off-peak months for better deals.
If you have frequent flyer miles or credit card rewards, check if you can redeem them for your flight to save on costs.
Sometimes, booking flights with layovers can be more cost-effective than non-stop flights.
Explore flights to nearby cities in Jamaica, like Kingston or Ocho Rios, and then use local transportation to reach Montego Bay.
Some booking websites may track your search history and increase prices accordingly.
Check if there are any budget airlines flying the route, as they often offer lower fares, although they may have fewer amenities.
Look into vacation packages that combine flights and accommodations. Sometimes, bundling these together can lead to savings.
Some airlines charge extra for baggage. Travel with only carry-on luggage if possible to avoid these fees.
Airlines often post exclusive deals and promotions on their social media channels, so consider following them for updates.
If you find a better deal on another website, don't hesitate to call the airline and see if they can match or beat the price.
Advantages Of Flights From ATL To MBJ
When it comes to avail the advantages of the direct flights from Atlanta to Montego Bay. It has a lot to offer.
ATL is one of the world's busiest airports, providing a wide range of flight options to MBJ. This accessibility makes it easier to find suitable flight times and connections.
Numerous airlines operate this route, providing travelers with choices in terms of price, cabin class, & amenities.
Some airlines offer non-stop flights from ATL to MBJ, making the journey quicker and more convenient.
Flights from ATL provide easy access to this popular vacation spot.
Travelers can experience the vibrant Jamaican culture, including music, cuisine, and hospitality, once they arrive in Montego Bay.
En route to Montego Bay, passengers may enjoy scenic views of the Caribbean Sea, tropical islands, and lush landscapes.
ATL has a well-designed airport layout with efficient services, making it easier for passengers to navigate and access amenities.
If you're travelling beyond Montego Bay, ATL's extensive network of domestic and international flights provides convenient connecting options.
Non stop flights from Atlanta to Montego Bay Jamaica offer a wide range of activities, from water sports and golf to exploring historical sites like Rose Hall Great House.
It provides modern facilities and services for travelers, ensuring a comfortable arrival experience.
It offers opportunities for adventure seekers, including zip-lining, hiking, and exploring natural wonders like Dunn's River Falls.
With its tropical climate and beautiful beaches, Montego Bay is an ideal destination for relaxation and rejuvenation.
They are known for their warmth and friendliness, making visitors feel welcome and adding to the overall positive travel experience.
Direct Flights From Alanta To Other Locations
When it comes to the non-stop flights, then apart from the direct flights from Atlanta to Montego Bay, here are flights from ATL to various locations, mentioned below: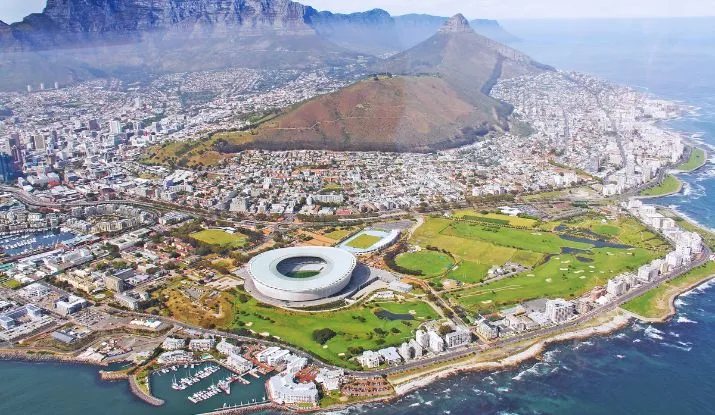 ATL to Los Angeles International Airport (LAX)- You can find flights from ATL to LAX, which is the primary airport serving Los Angeles, California. It's a gateway to the West Coast.
Atlanta to New York John F. Kennedy International Airport (JFK)- Flights connect ATL to JFK, one of New York City's major airports, offering easy access to the Big Apple.
ATL to Miami International Airport (MIA)- Miami is a popular destination, and you can book direct flights from ATL to MIA, making it convenient for travelers.
ATL to Chicago O'Hare International Airport (ORD)– Chicago O'Hare is a major transportation hub. Straight flights from ATL to ORD facilitate travel to the Windy City.
ATL to San Diego International Airport (SAN)– Flights from ATL to San Diego, California, providing access to the beautiful Pacific coast and attractions in Southern California.
Frequently Asked Questions – Flights From ATL to MBJ Direct
Welcome to the FAQ section for direct flights from Atlanta to Montego Bay. Here, we address your queries about this popular route, ensuring your journey to this Caribbean paradise is seamless.
How long is flight from Atlanta to Montego Bay?
The flight time from Atlanta to Montego Bay is approximately 3 to 4 hours, depending on the airline and route.
Which airlines offer direct flights?
Airlines like Delta, Southwest, and American Airlines operate direct flights from Atlanta to Montego Bay.
Are there any budget airlines for the ATL to Jamaica route?
Frontier Airlines is known for offering budget-friendly options on this route.
When is the best time to book a flight for savings?
Booking well in advance and avoiding peak travel seasons can lead to cost savings.
Do I need a visa to travel to Montego Bay?
U.S. citizens typically do not need a visa for tourist visits; a valid passport suffices.
What's the baggage allowance for these flights?
Baggage policies vary by airline; check with your chosen carrier for specifics.
Are there any in-flight amenities on these flights?
Expect standard amenities like in-flight entertainment and meal/snack services, depending on the airline and class of service.
Can I find last-minute deals on ATL to MBJ flights?
While possible, last-minute bookings tend to be pricier. Booking in advance is generally more cost-effective.
How do I get from Sangster International Airport to Montego Bay's city center?
Taxis and shuttle services are readily available at the airport for convenient transportation to the city.
Is there Wi-Fi on these flights?
Some airlines offer Wi-Fi for purchase or as part of premium services. Check with the airline for Wi-Fi availability.
What is the Atlanta to Jamaica flight time?
The time taken for the ATL to Jamaica flight goes for around 3 hours. You must get in contact with the airport office for accurate information.